by David Remnick
Published 1994
530 pages
The Last Days of the Soviet Empire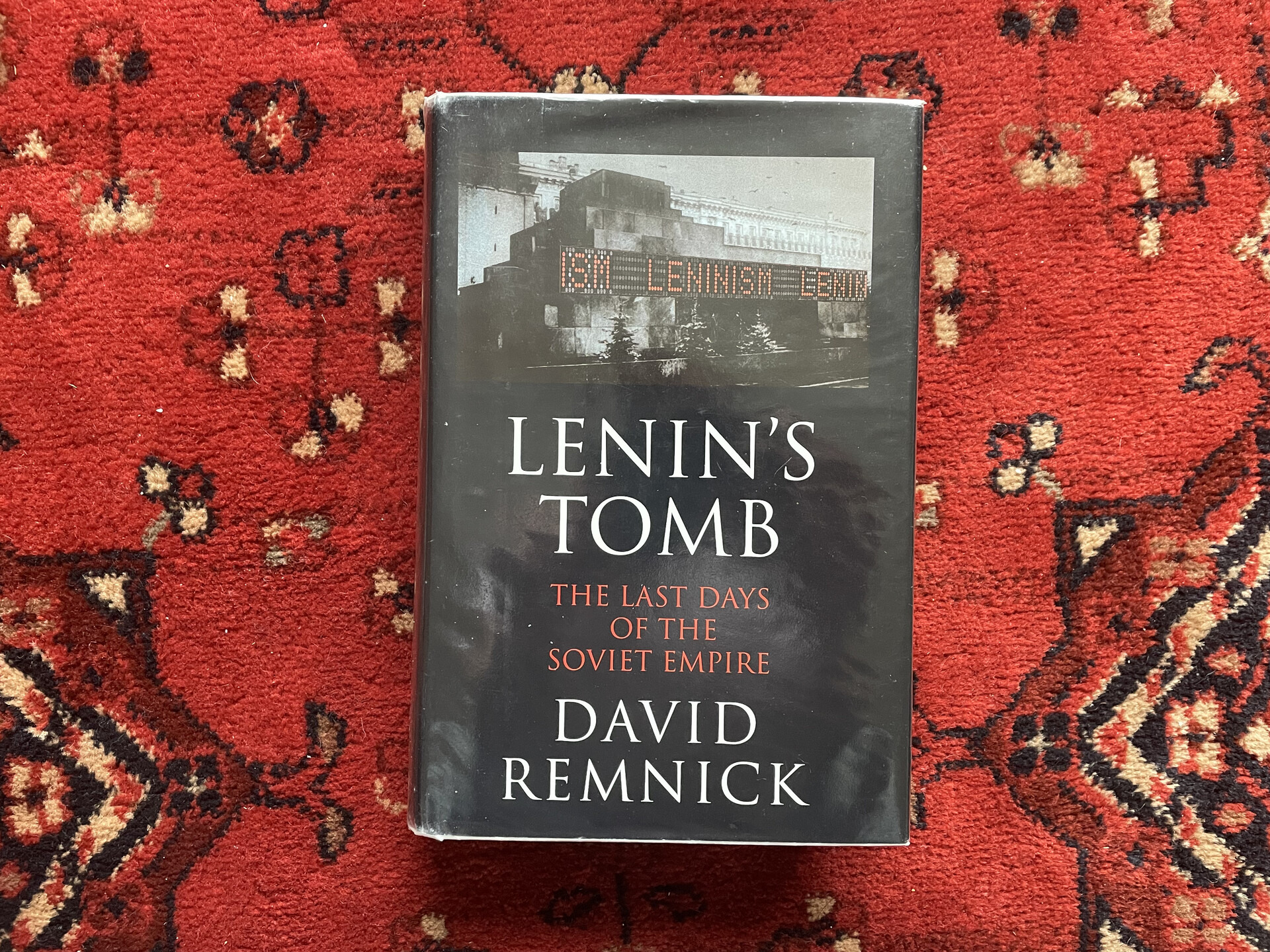 A wide-ranging panorama of the last couple of years of the Soviet Union: it's good and comprehensive. David Remnick is clearly very into the minutiae of the Party's workings and is a competent scholar thereof. He's inarguably biased against the Soviet system, which I think is to be expected, though that bias mostly evinces itself as arguments parroted from leading dissidents or in withering descriptions of the ineptitude of apparatchiks. The former are generally valid and the latter are generally funny.
Remnick lays out the blueprint for the book right at the outset:
I begin in Part I with that essential moment—the return of history in the Soviet Union—and then move on in Part II to the beginnings of democracy and in Part III to the confrontation between the old regime and the new political forces. Part IV is an attempt to describe, from multiple points of view, the August putsch—that most bizarre and climactic of episodes—and its aftermath. In Part V, we see the final attempt of the Communist Party to justify itself while, all around, a new country is being born.
The details here are mostly made up of commentary on current events—Remnick had been living in Moscow as a correspondent for the Washington Post for some years, by this point—and quotes from individuals in high and low places across the crumbling empire.
He paints a picture of a country frustrated by decades of economic stagnation, human rights abuses, cronyism, and ineffective leadership. Remnick's not interested in the political viability of communism—and I don't think that he has the credentials to be, so I'm glad that he avoids it. But the end of the Soviet Union was inevitable: if it wasn't Gorbachev and Yeltsin, it'd have been someone else. If it wasn't 1991, it would have been 1996, or 2000. It was always going to happen.

Next
Quiet one round our end.
Previous
Living exhausted in the shadow of the Castle Howard triathlon.