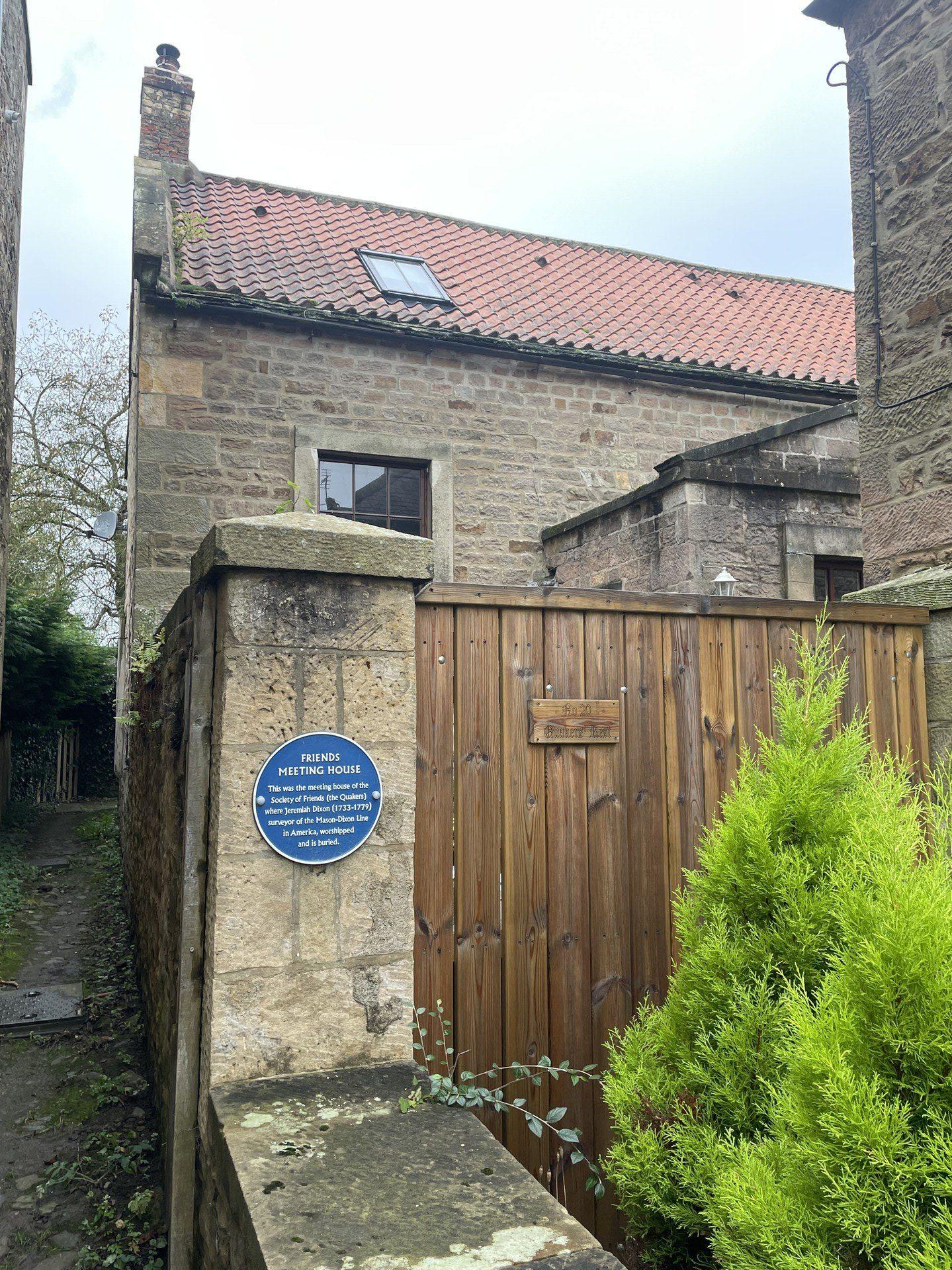 At the end of Pynchon's Mason & Dixon, the eponymous Jeremiah Dixon dies (this shouldn't be a spoiler) and is buried in Staindrop, in County Durham, near where he was raised. This is true to life: Jeremiah Dixon really was buried in the garden of the Friends' Meeting House in Staindrop, with a plain headstone.
Staindrop's just around the corner, and since we were headed up that way this weekend for a semi-annual Mountain Bothies meeting, we decided to drop by. The good news: the Friends Meeting House, and its garden, are still around! The bad news: the house and garden belong to a private individual, and a blue plaque on the wall outside is the only marker of Dixon's presence in Staindrop that the rabble are allowed to ogle.
Anyway, ogle I did, for a brief spell, so close to the legend himself, and close by to where Thomas Pynchon must have come as well, come to think of it. No way to know for sure but the encyclopaedic knowledge of central Durham that Pynchon demonstrates in the book gives me the impression that he spent a bitta time here.