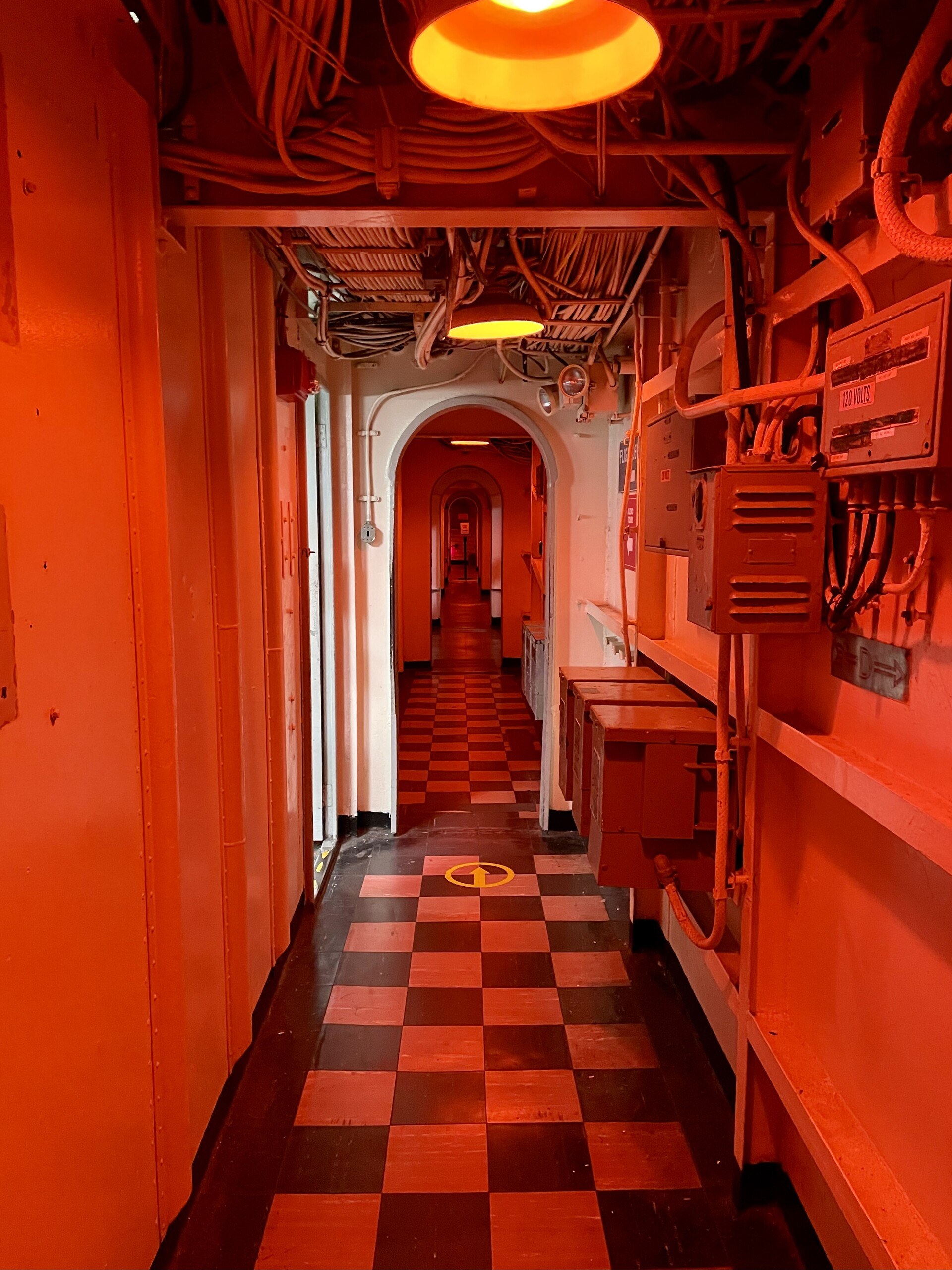 A surprising disappointment, considering that it's a WWII-era aircraft carrier. I think I was expecting a better sense of how life was lived on the ship, but the displays are sparse and mostly static. I've become a bit too accustomed to English Heritage sites, with their plentiful placards and plaques, or National Trust houses with staff in key points to tell you about the wainscoting or the ceiling rose or the artwork; on the Yorktown we were greeted with simple signs indicating the purpose of a room, a couple of awkwardly positioned and woefully out-of-date mannequins, and little else. The WWII-era warplanes on the hangar deck still had their old radial engines, but the jets on the flight deck had all been stripped, leaving big holes where you could see through from the intakes to the outlets. It seems like tourists visiting an aircraft carrier would notice that kinda thing.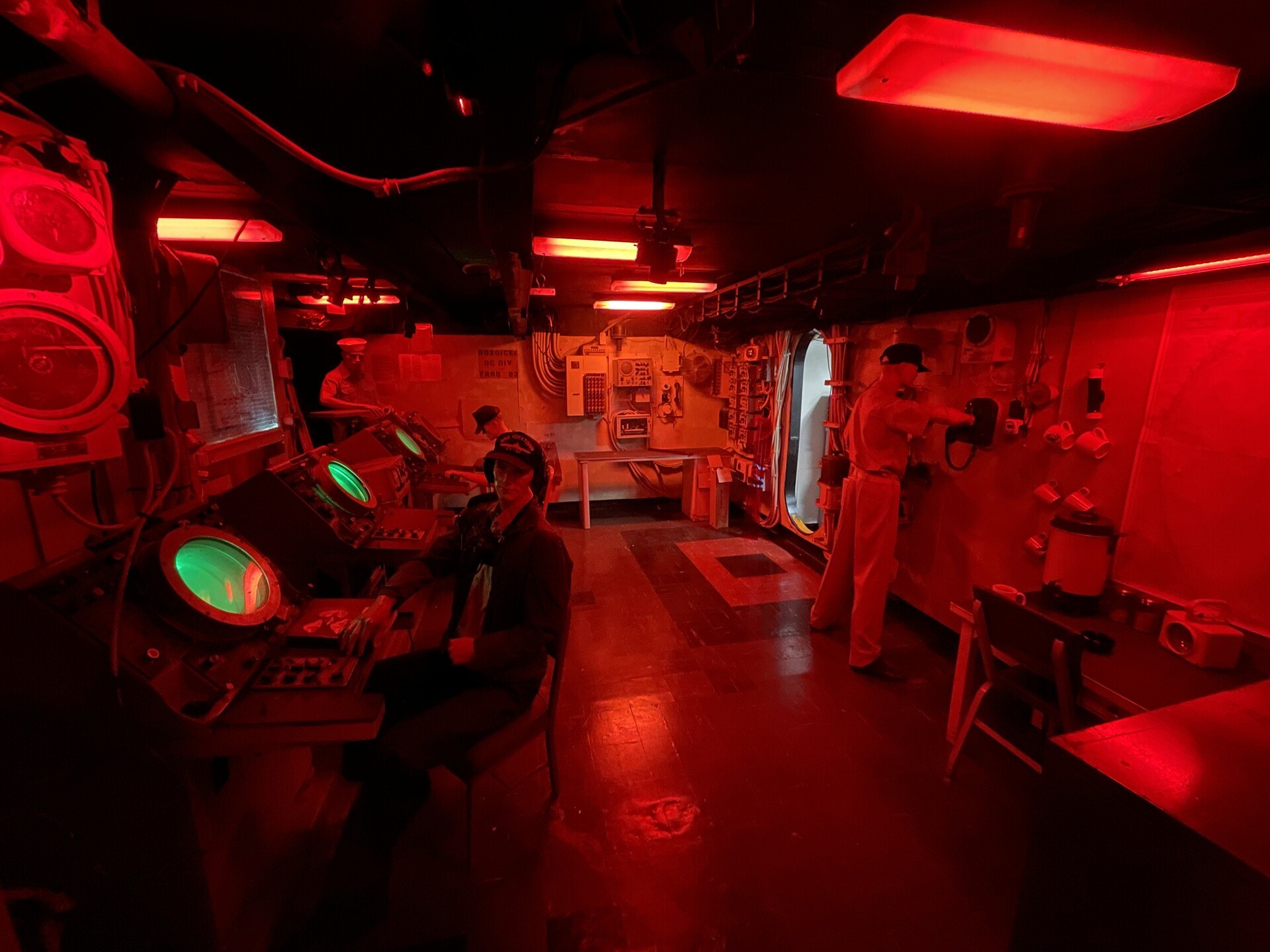 The ship feels as though it's lost its dynamism, stuck frozen in 1975 when it was decommissioned. That didn't stop Patriots Point, the operators of the Yorktown and a handful of other nearby wartime-history-related attractions, from erecting some pretty gratuitous displays of military patriotism, even by American standards.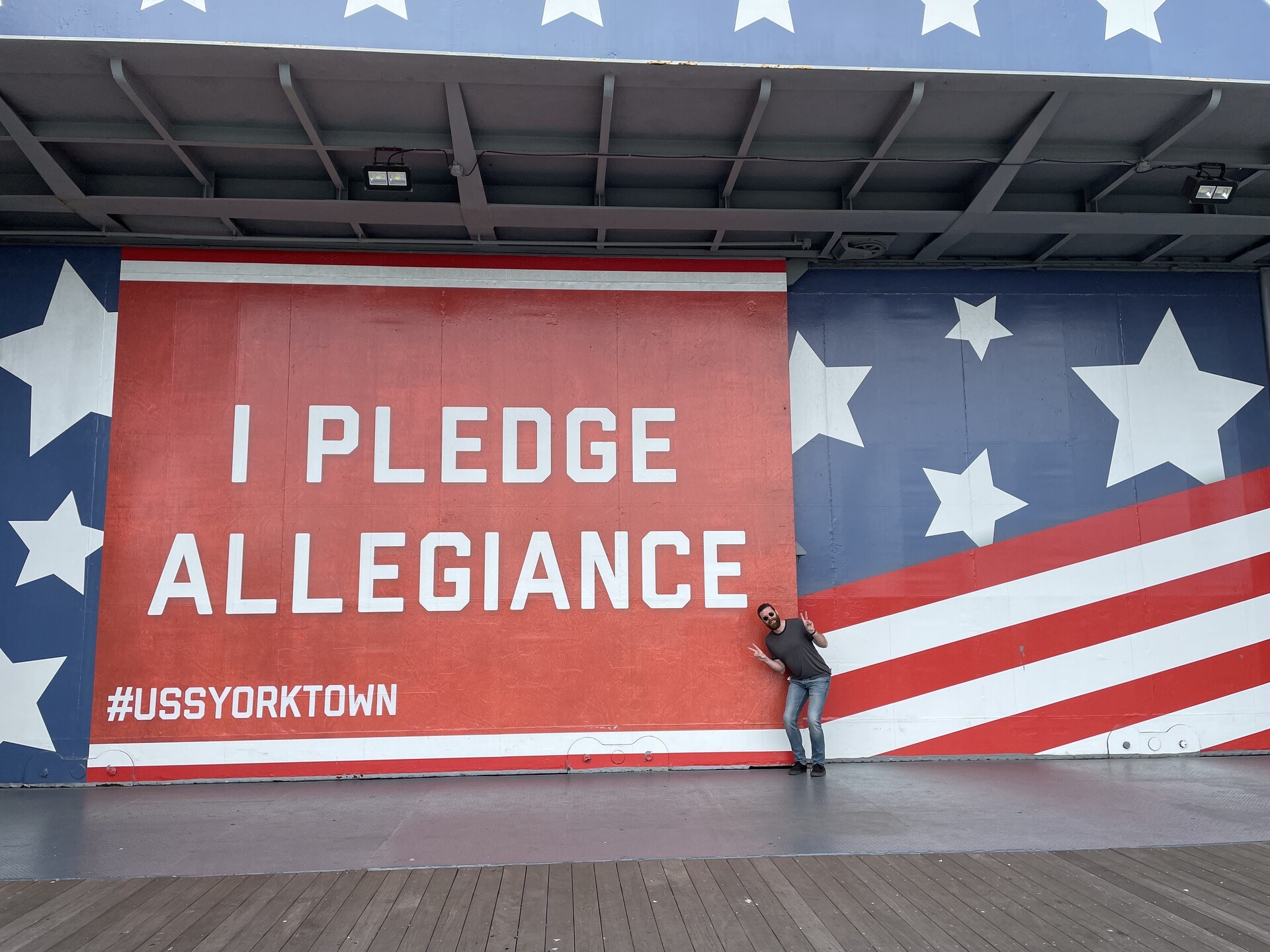 We also visited a shabby replica of a Vietnam War-era forward base. This constituted a loose group of wooden shacks interspersed with period-correct vehicles—Jeeps and helicopters and trucks, all of which had seen more than their fair share of manhandling by sweaty tourists: brass knobs polished to a mirror finish, paint worn off handrails, tattered chicken wire on plank decking. The pumped-in sounds of war—far-off screaming, helicopters overhead, gunfire and explosions—were pretty cool, though I say this as someone who has never been to war.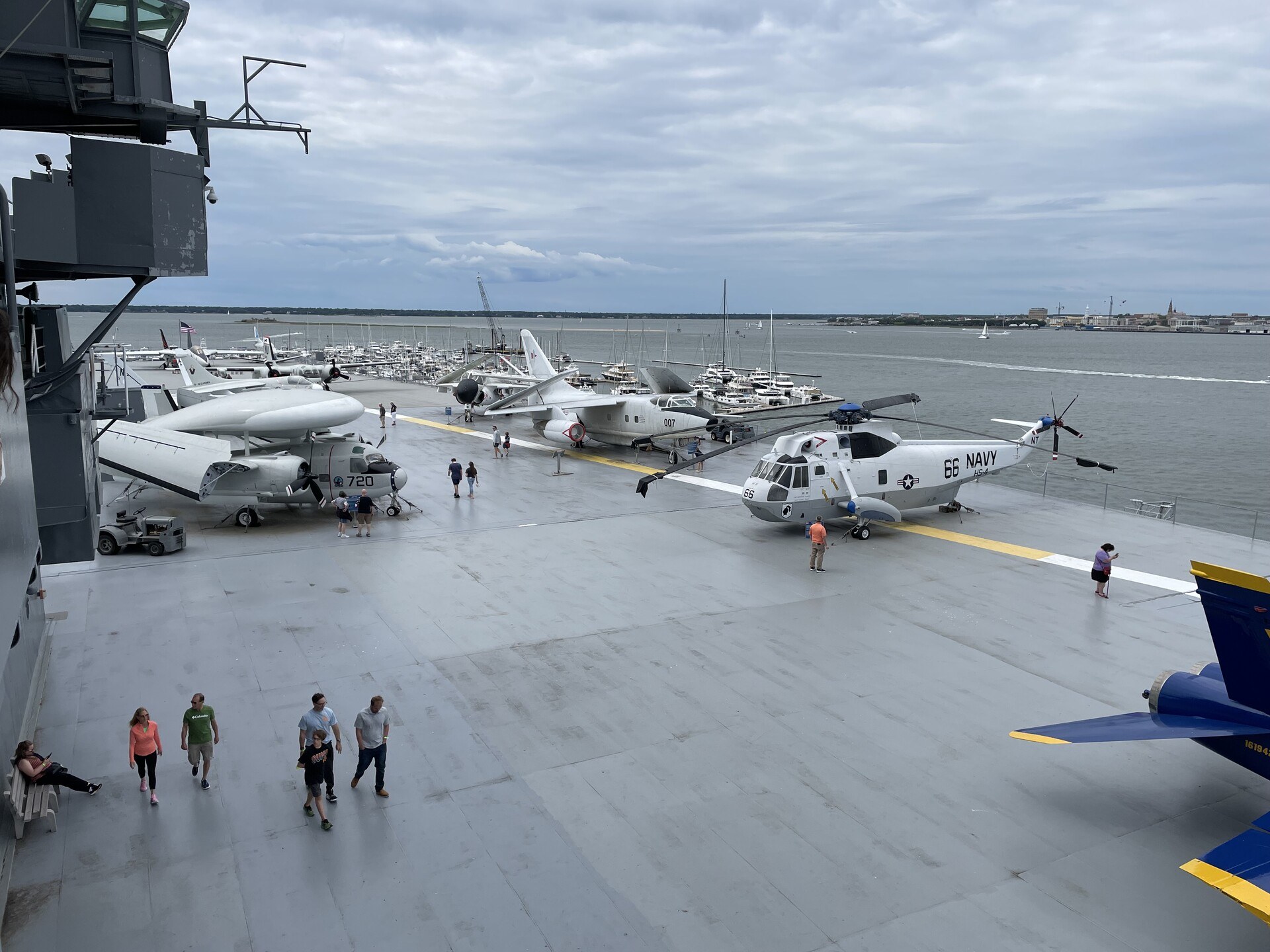 3/5 stars
Next
Boone Hall could do a much better job of owning up to its slave-owning past and educating people about civil rights, but it's too busy selling tickets to view the Big House and patting itself on the back for being gracious to tourists.
Previous
Getting back into it.