At the Wolsingham Show today! We've been to a few country shows here in the UK before, but none for the past couple of years. The vibe at country shows in this country are great: part agricultural fair, part sideshow, kiosks selling tchotchkes, food stalls. They attract such a diverse set of people, as well: from ultra-wealthy farmers showing off prize cattle, to tractor drivers showing off their vintage diesels, to the rabble like yours truly just looking for a hot day out.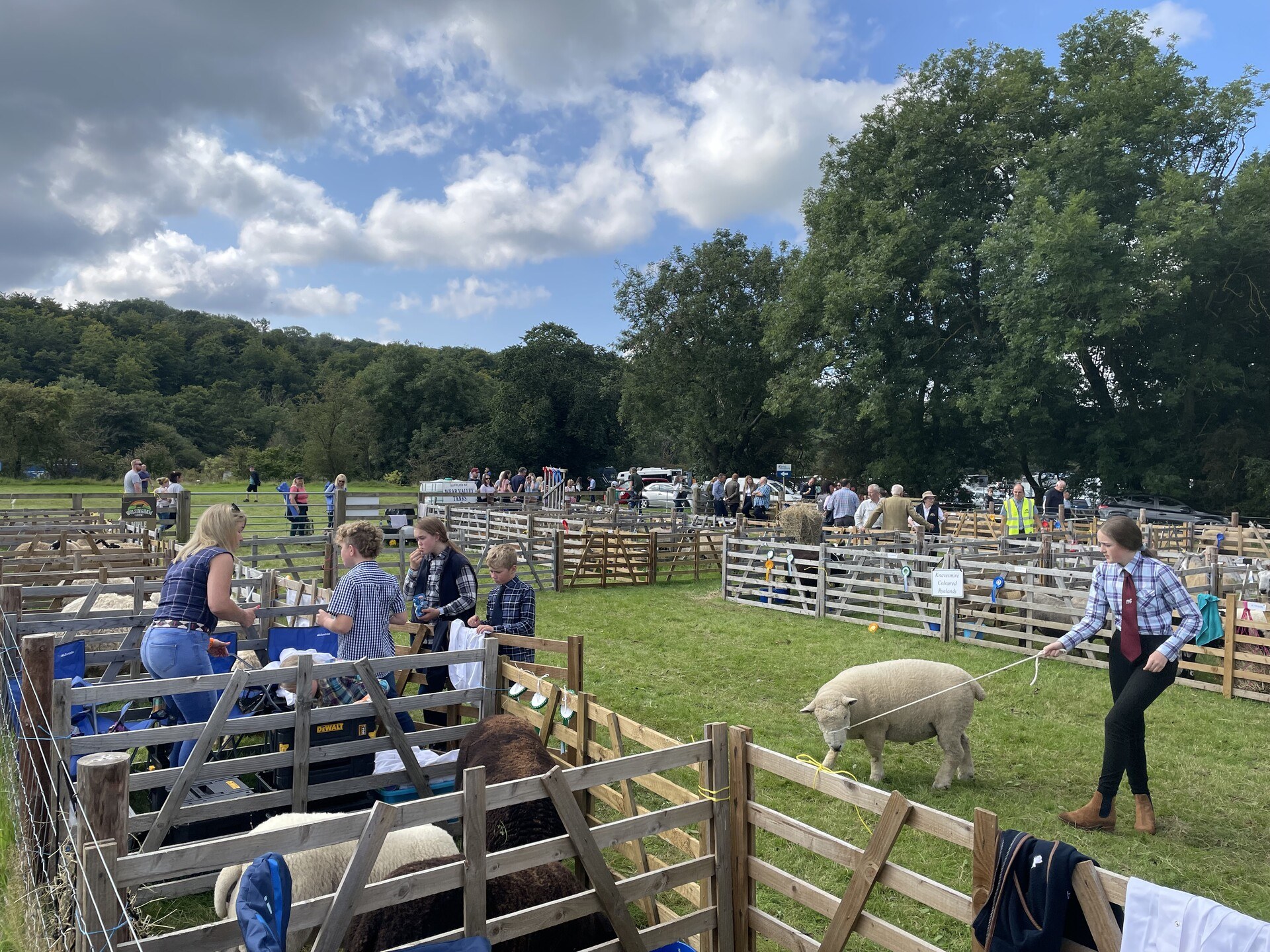 We brought Ghyll down with us and he was, surprisingly, on his best behaviour. I think I'd expected him to get overstimulated by people, dogs, and myriad farm animals. I'd expected him to jump up at folks, to snatch at sandwiches and bags of candy floss. Instead, he was uncharacteristically demure. He didn't pester people, didn't bark at sheep (well, only once), didn't leap up onto counters to scatter displays of cheese or sausage rolls. He didn't even particularly seem interested in making friends with other dogs, though he got a good sniff in every now and again. I worry that it was a bit warm for him—being a black dog he doesn't fare well in direct sunlight—so we took plenty of water breaks in the shade of tents and tall vans.
Other highlights: a sheep-shearing show featuring like 9 different breeds of sheep, all of which did a little dance at the end, which, I didn't realise you could train sheep to dance; a brewery kiosk manned by a Canadian husband and British wife; a small wheel of jalapeño + lime cheddar, coated in wax (which is how you know it's good); a topless traveller with a tattoo on his right pec, reading Dog in blackletter.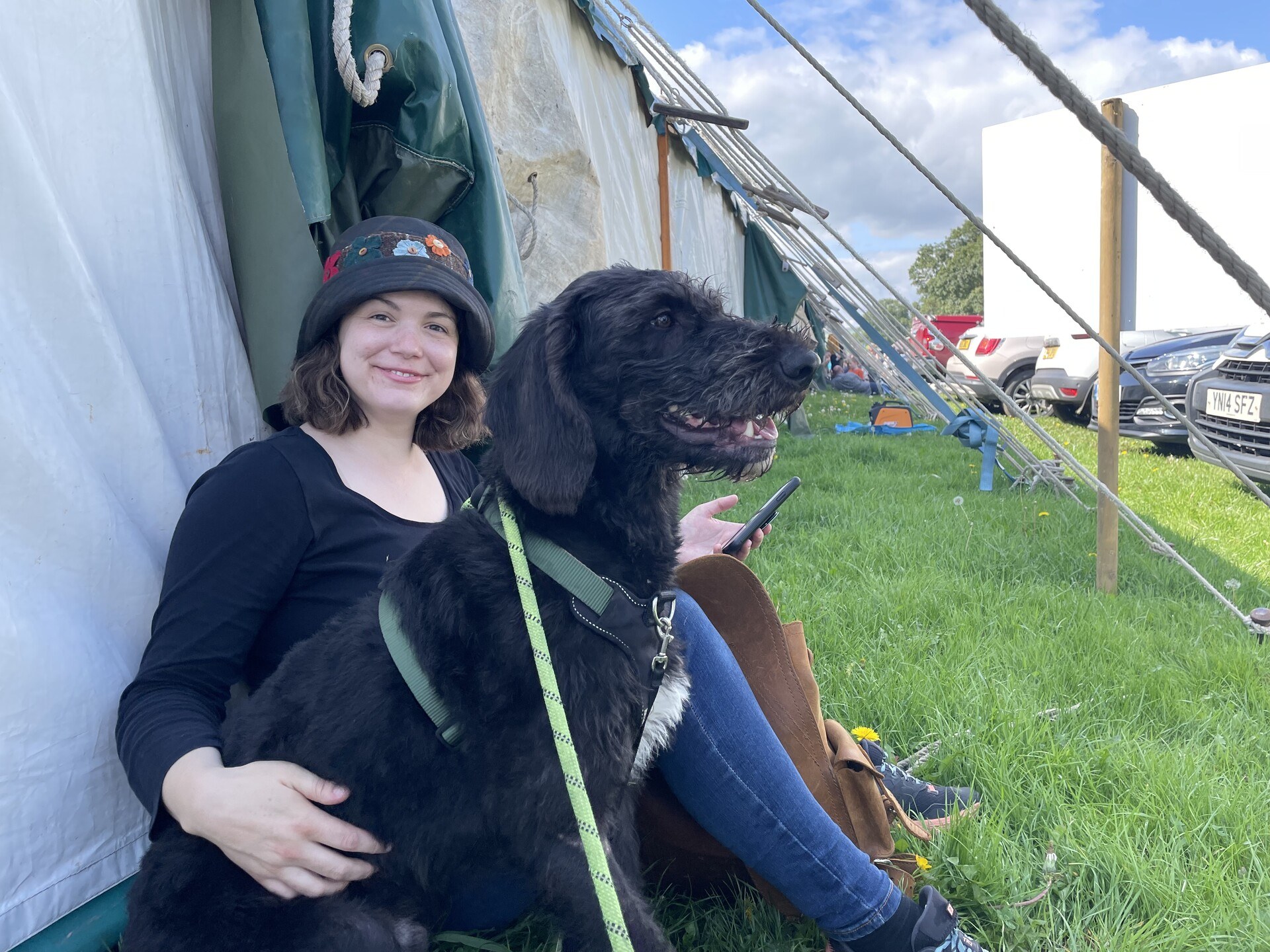 Next
Oppenheimer's a tour de force from a character perspective, but I wish that Nolan had just adapted Rhodes's The Making of the Atomic Bomb instead.
Previous
The Internet is working exactly the way it's built to.