A relatively short walk overall, stretched out by an easy scramble at either end of the huge boat-hull of Yewbarrow.
There's pretty ample space for parking on a grimy overcast day in January, but I imagine this car park is full up by 8 am in July.
The walk starts with a steep grassy climb alongside a stone wall—there are paths on either side of the wall and a formidable stile at the top. From here you start to get our first good views of Wast Water and the Wasdale Screes; they'll only get better as you climb. Follow the trail off to the left and start the climb up Dropping Crag. There's a well-broken trail of scree for most of the way up, along with ample opportunity for hand-and-foot scrambling if you're looking for it the further right you go. There's a nice spot for a rest and a photo between Dropping Crag and Bull Crag.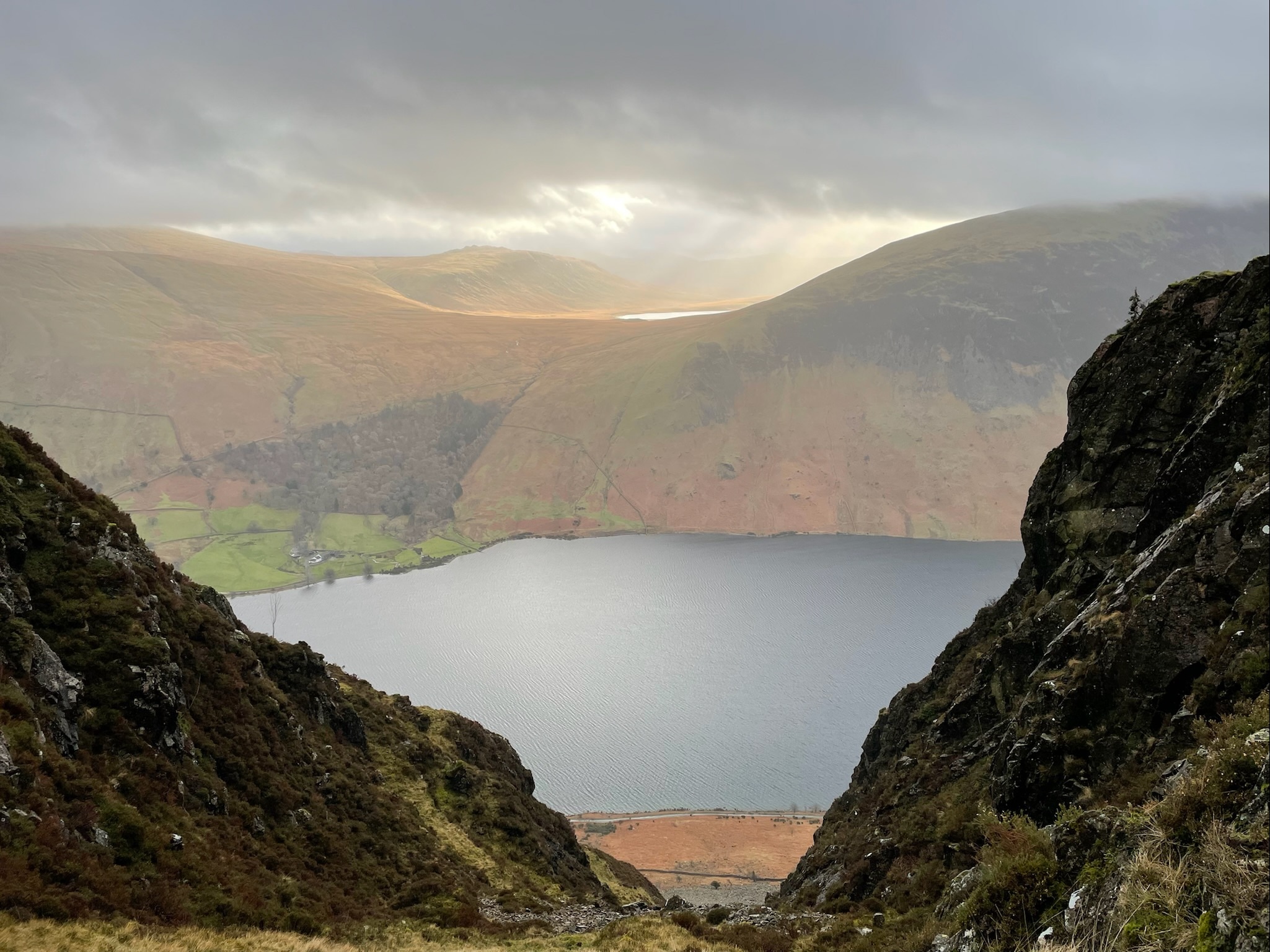 At the top of Bull Crag the walk levels out a bit; climb a bit further across low grasses and boulders to reach the summit. There's a bit of a crook behind the summit cairn, for huddling out of the wind northwesterly prevailing wind.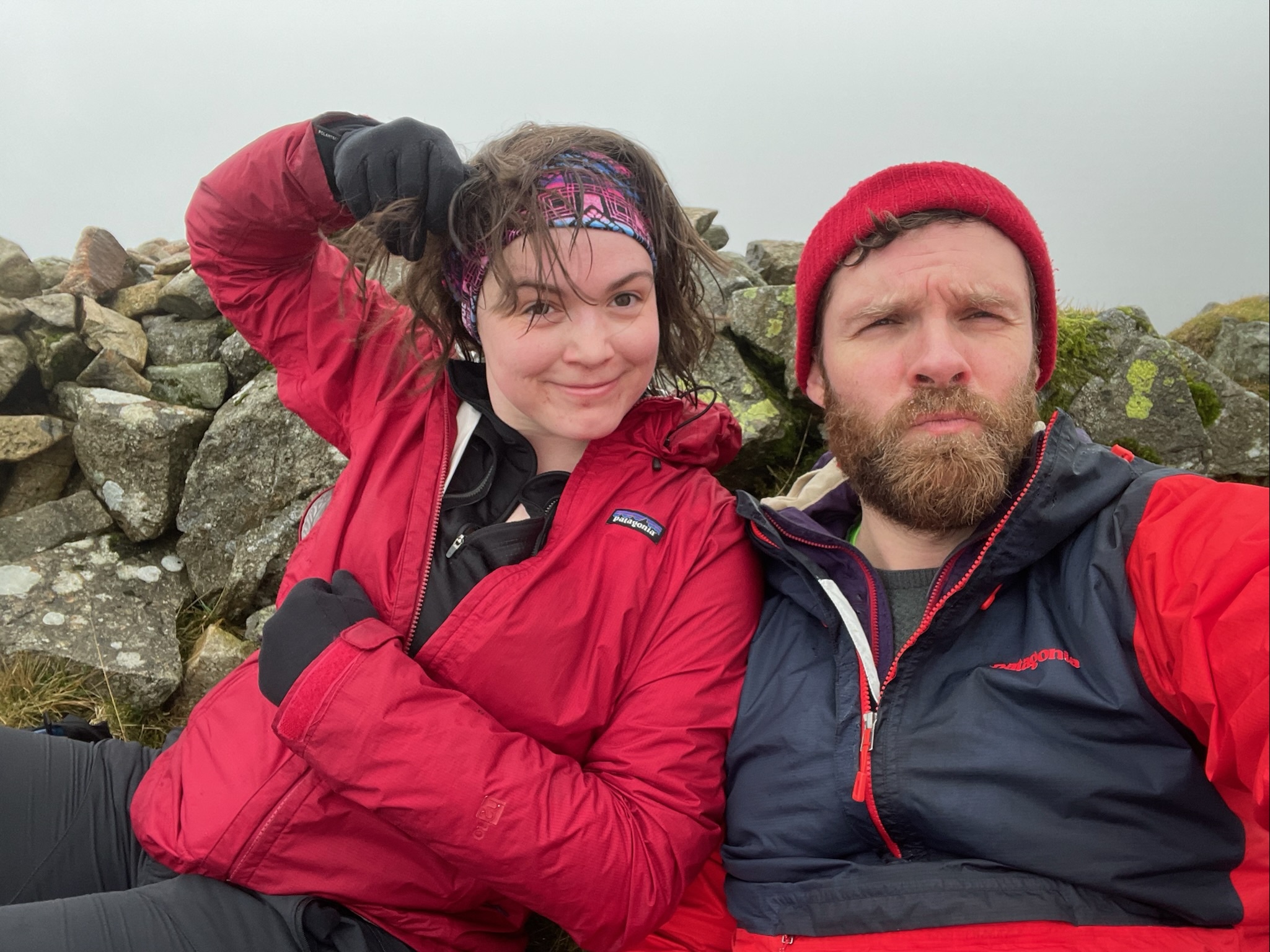 Past the summit, drop down into a col between Yewbarrow and Stirrup Crag; the climb up the back of Stirrup might look imposing but it's an easy walk. Arrive abruptly at the top of the crag to massive views down Mosedale.
There are one or two tricky spots descending Stirrup Crag, but the descent is straightforward; you'll be at the bottom before you know it. Remember to look back up the crag and comment to your partner that you're glad you don't have to climb back up again.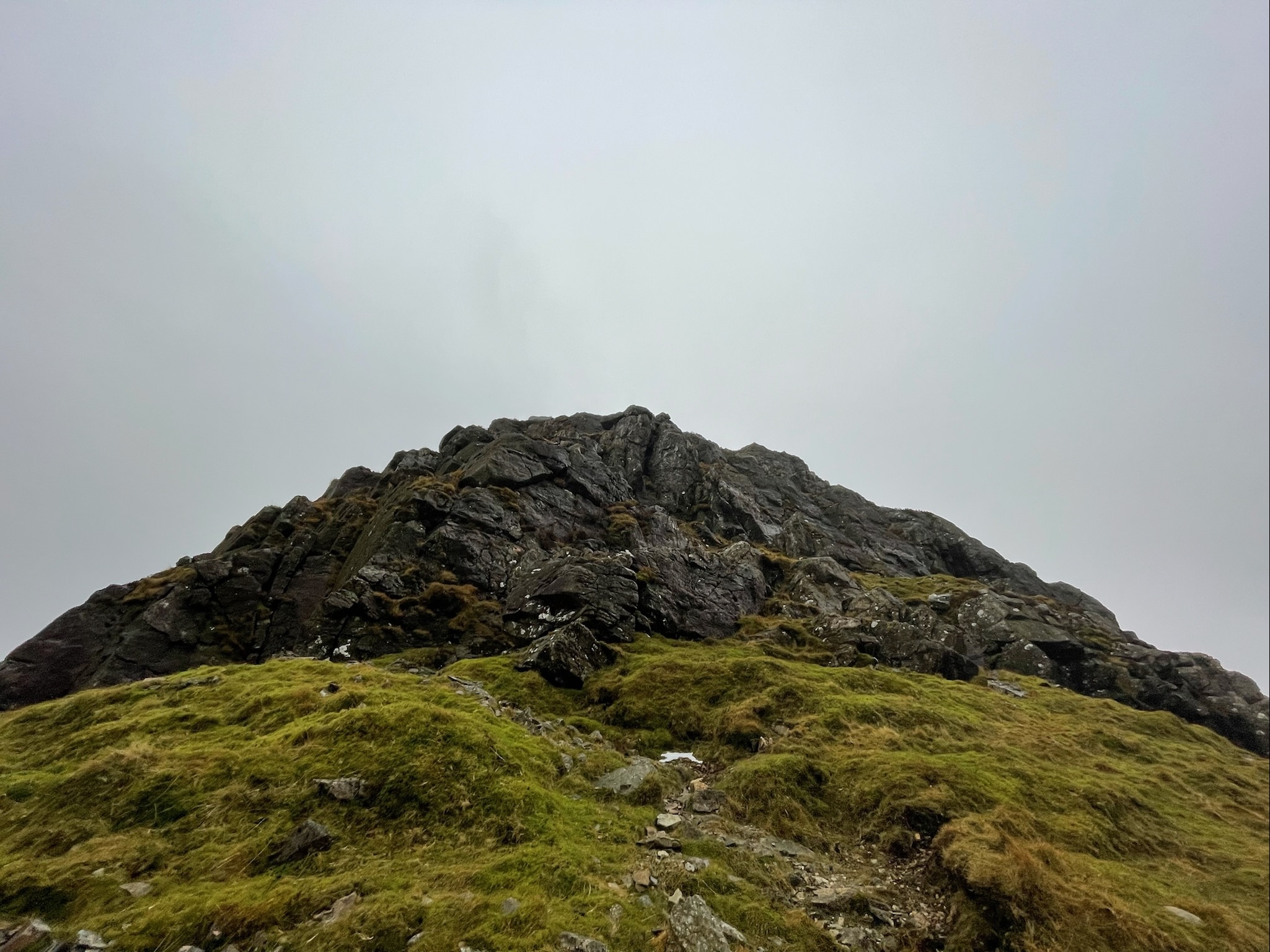 We walked down the path on the eastern side of Over Beck, but if we did it again, we'd take the western trail. You'd benefit from the up-close view of Brimful Beck, about halfway down the valley; and the views of Yewbarrow are probably pretty good on that side as well. Cross a footbridge below Dropping Crag and follow Over Beck back out to the car park.
Previous
An easy walk up the less-traveled side of Catbells and Maiden Moor.