This is the sixth & final post in a multi-part series about our trip to Stockholm in fall 2023. All entries here.
Nothing left to do in Stockholm but pack our things and head back to the airport. A final hotel breakfast, a final wheat cracker with cream cheese and honey, a final bowl of yogurt poured from a carton. We briefly consider trying to rig up our luggage somehow for a final ride to the Centralstation, but abandon the idea when it becomes apparent that it just ain't gonna fly.
At the station I dodge between rivers of communters and grab a kanelbulle from an empty café. It looks exactly like what you'd expect from a café in a train station. We sit in the minimalist Arlanda Express waiting area and I munch on my bulle. There are solid birch tables scattered throughout the room and a little mobile coffee stand parked up between two tall plants I couldn't name. The overhead lighting is dim and very warm-coloured. As far as final experiences in Stockholm go, this one's alright.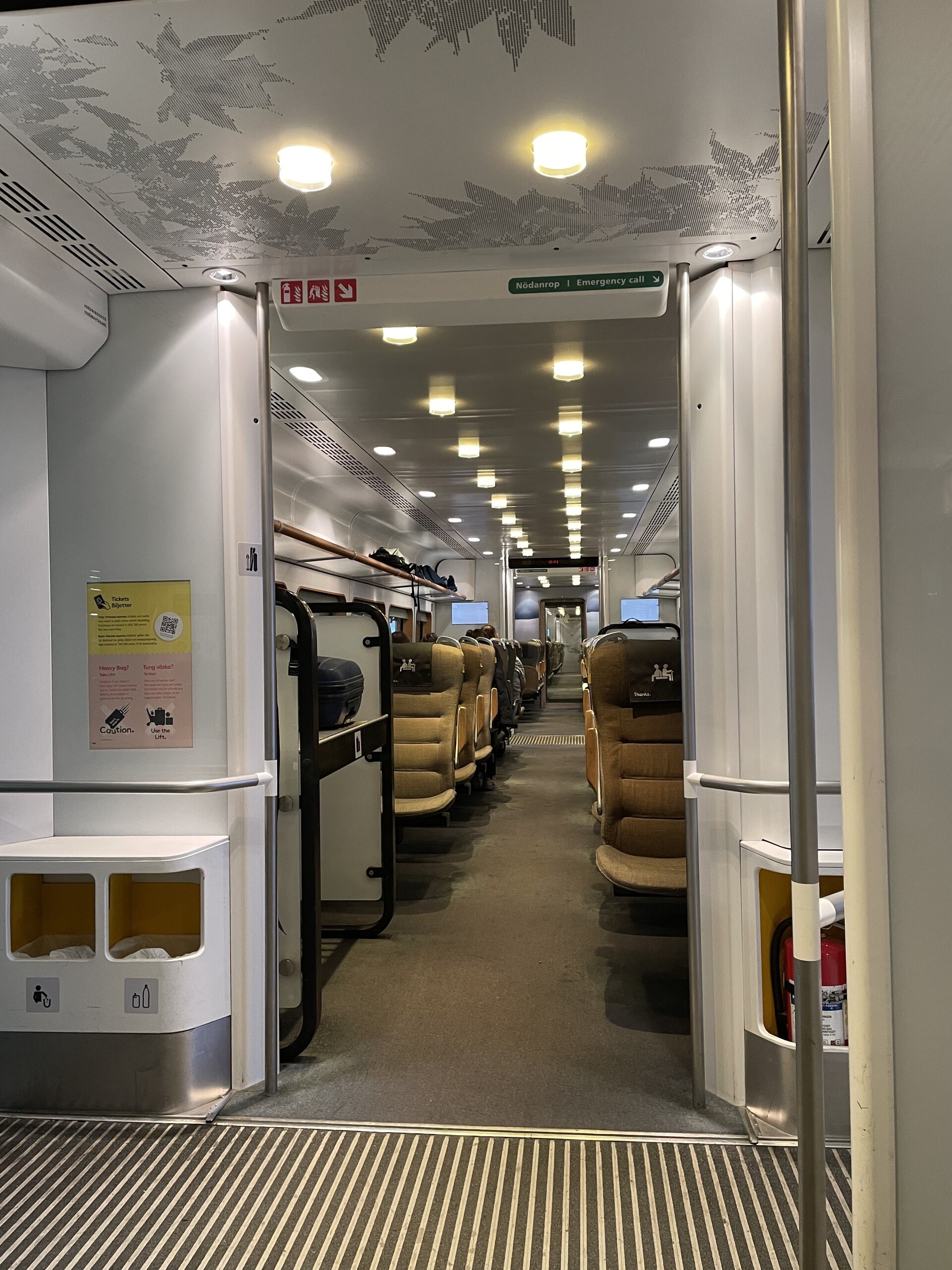 We board the train and rocket back to the airport. We've given ourselves plenty of time, but we already have our boarding passes (on our phones, natch), have no luggage to check, and security is a big empty room. We pass through a customs checkpoint and post up for the long wait for the plane. I purchase a final kanelbulle. It's not very good.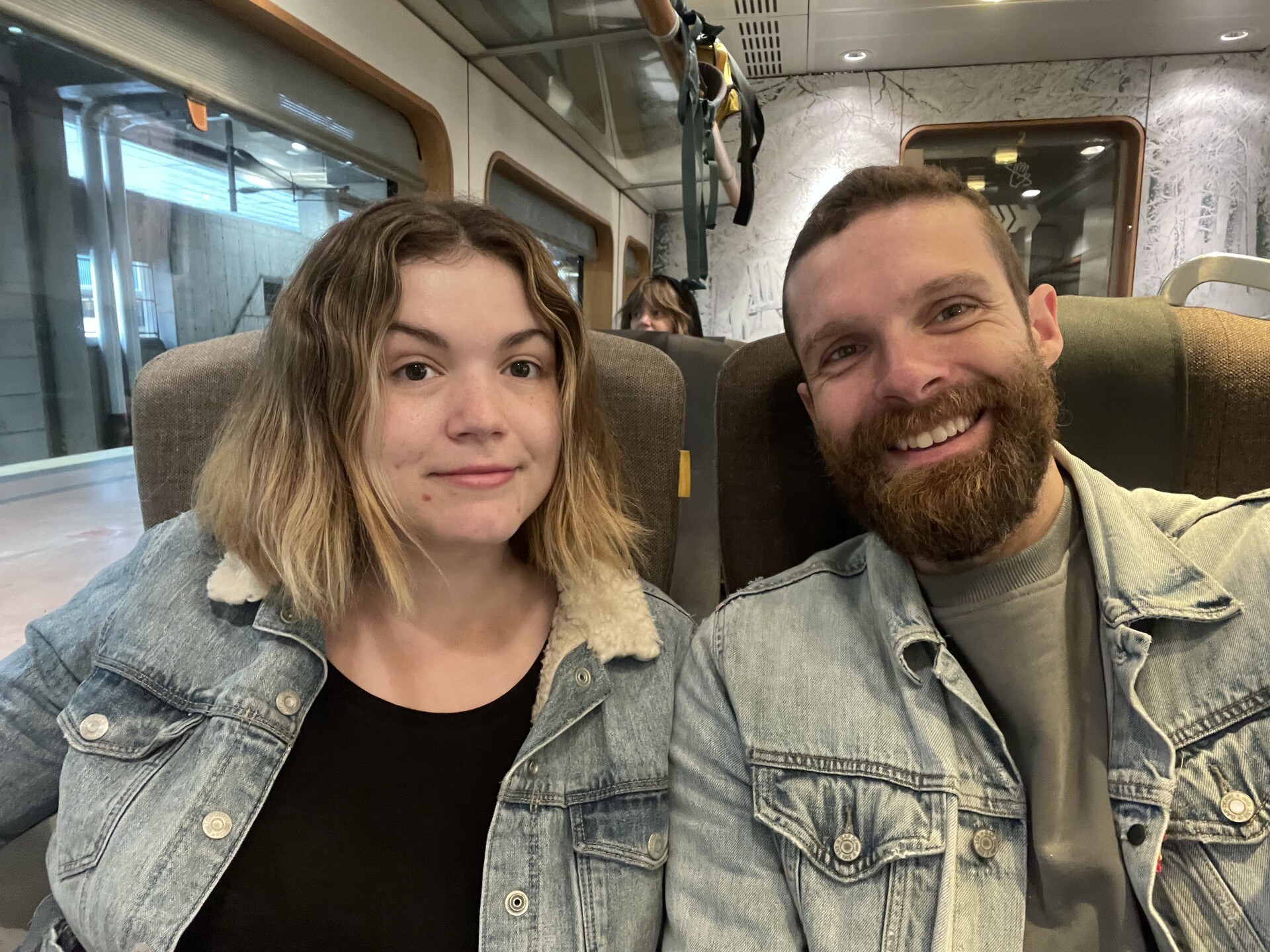 Next
Ghyll's had a rough time since got back from Sweden: now he's lost a little bit of his tail.
Previous
Eating our way across Stockholm's neighbourhoods: bullar in Östermalm, fika on Skeppsbro, korvar and meatballs in Södermalm.