Almost nothing at all happened in March 2023.
Broke my hand
Well, that's not strictly true. At the beginning of the month, going on a run with Sam and Ghyll in Weardale, I took a tumble on some ice, landed on my knuckles, and broke my hand. As far as breaks go, I was told that it was basically barely broken at all. Still: broken enough to warrant a cast for 4 weeks, immobilising my two last fingers on my right hand and effectively bringing my outdoor career to a halt.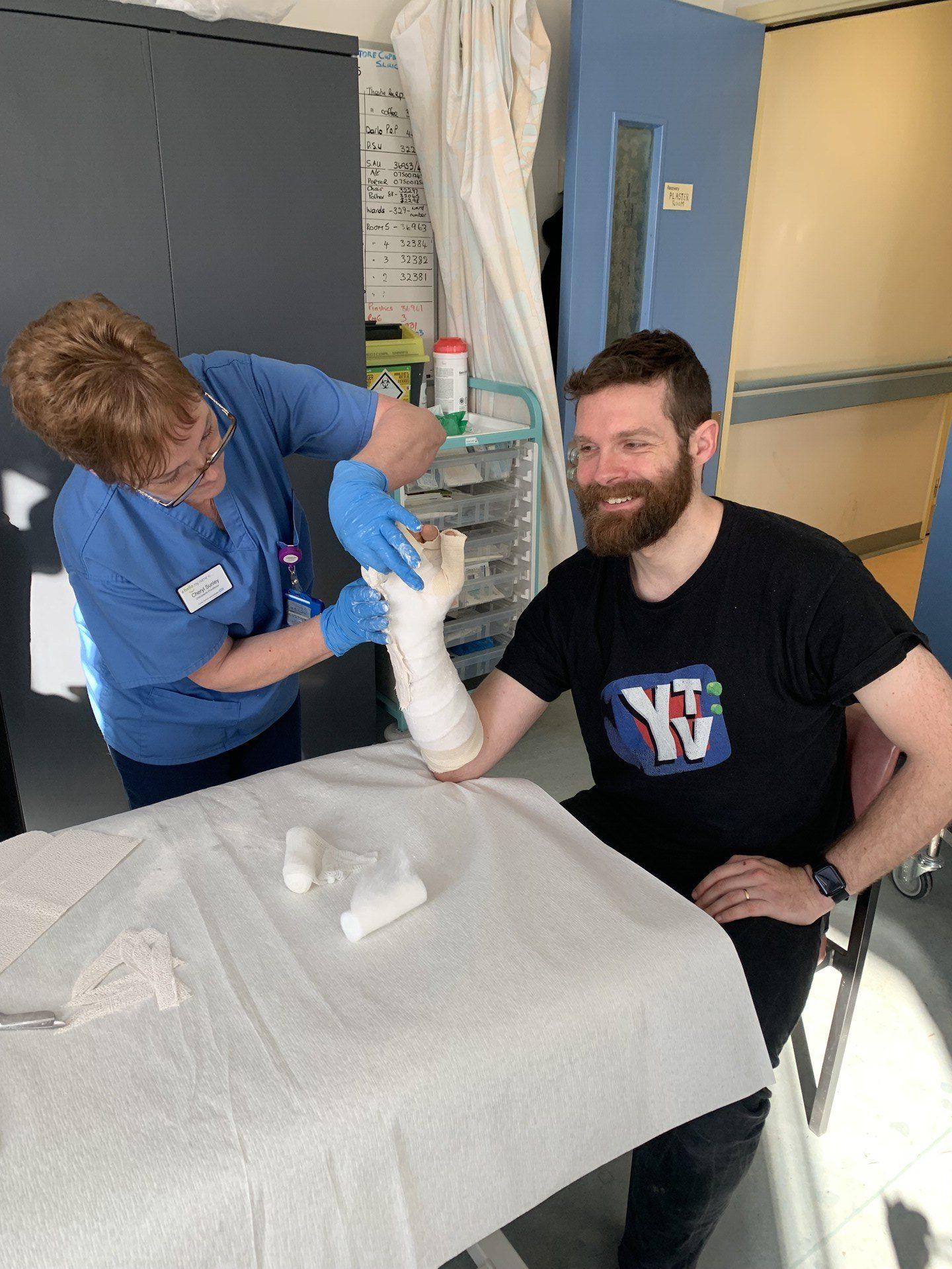 I struggled to cope for the first couple of days, but over the first week found workarounds for most of the important stuff: typing on a keyboard, putting on clothes, cleaning myself. No running, though, and no cycling; ideally no sweating at all. Measures in place to prevent the cast getting wet: an eye on the typically drizzly spring skies when taking Ghyll for a walk, plastic bags on my arm when taking a shower. Clothes with baggy enough sleeves to fit the unwieldy thing without tugging putting pressure on my immobilised fingers.
The first week was the slowest: the first night with the cast on, the second night, the first couple of days, the first weekend, a full seven days! By the end of the first week I'd gotten so antsy that I built a web application for tracking the passage of time with progress bars. I'd check it two or three times a day. Healthy coping strategy this was decidedly not, but it did help pass the time.
Besides not being able to partake in my favourite activities, the worst part was a sort of phantom-limb adjacent sensations I got every few days or so, where I'd feel that the two immobilised fingers were being contorted into all sorts of arcane positions: pinky bent backwards, ring finger twisted underneath, bent in half. After a few weeks I could sort of wiggle the fingers a couple millimetres within the cast to restore normal(-ish) feeling, but it was uncanny.
After three weeks or so I could tell that, deep inside the cast, bone was starting to fuse again. Intra-cast wiggling would trigger a bit of pressure around the break but gone were the sharp pangs whenever I accidentally bumped the cast up against something. I was forewarned against itching and an awful smell, but neither reared its head except on occasion (once prompted by accidentally spilling a bit of milk down into my palm while emptying the recycling).
The cast comes off on 5 April, which as far as I'm concerned can't come soon enough.
Ghyll
Ghyll's well into his adolescent years (months?) at this point and he's as big a bundle of energy as he's ever been—but nowadays, when we take him off the lead, he's quite content to sprint off into the woods or into the fields and poke his head out only occasionally to check that we're still there. I'm told it's normal behaviour for a dog his age—he's only 10 months old!—but it unnerves me.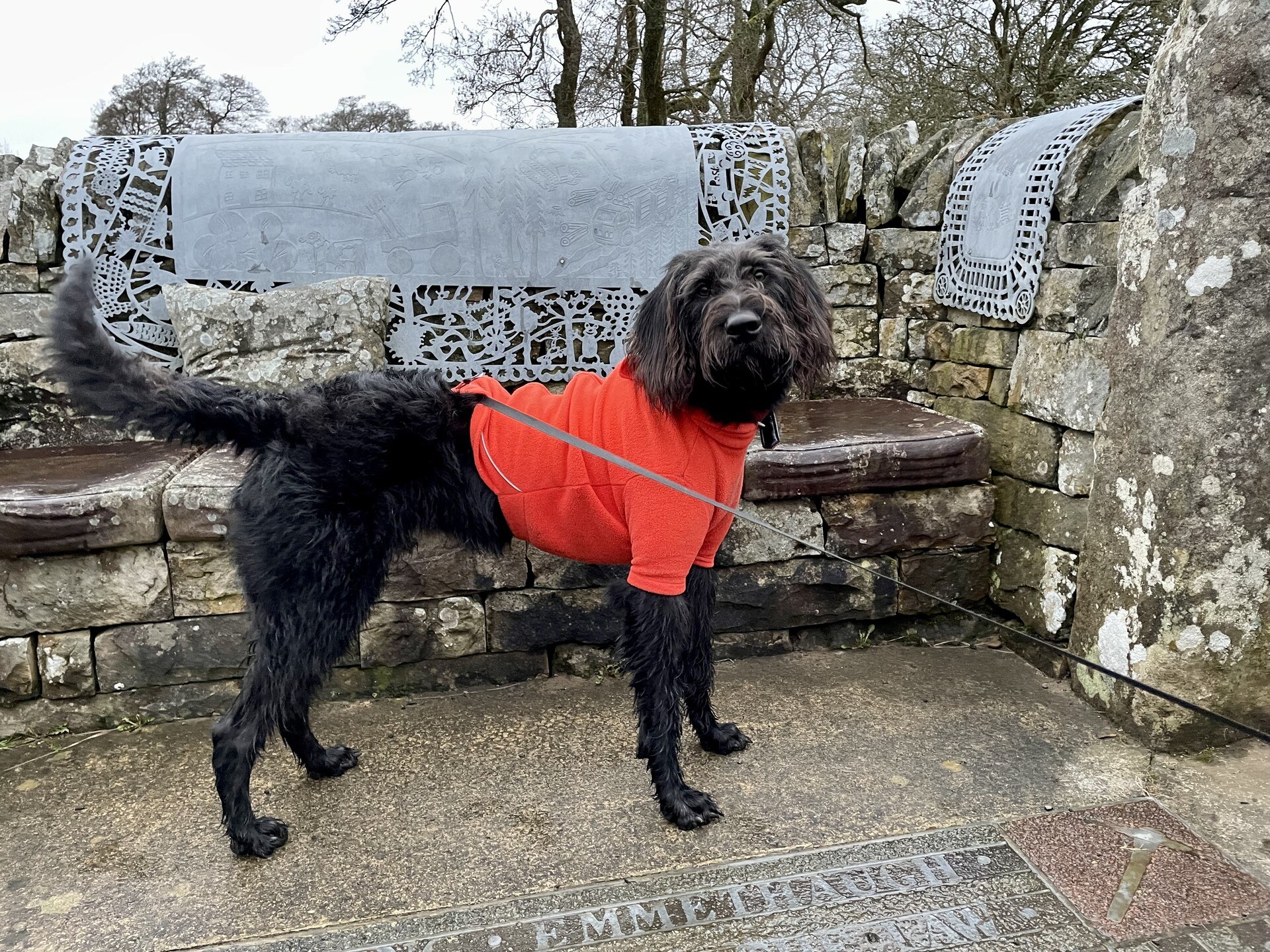 Still, it hasn't so far eventuated in catastrophe. Although we did have a close call with a sheep and two lambs in Kielder Forest—where sheep aren't expected; it's a managed forest after all—when Ghyll got a little too curious for his own good. He's remarkably well-tempered, always kind, never aggressive at all, always willing to play and loving to be chased around—but sometimes his curiosity gets the better of other dogs or sheep.
Reading
I've been doing really well with the reading goal I set for myself at the beginning of the year; Goodreads reports that as of the end of the month I'm four books ahead of schedule. Reading seems to be one of the few things that I can do reliably with a cast on, so I've spent most of my free time with my nose in a book. As a result, I finished 5 books in March:
Great books in general, though the Russian ones were a bit heavy. Life and Fatein particular feels like required reading for anyone interested in the Soviet Union.
Cycling
Sam and I completed a trip over the North York Moors by bike at the beginning of the month. We'd planned to ride from Kildale in the north all the way down to Kirbymoorside via the trails, but halfway there we decided that we just weren't making good time and headed back to Kildale via the roads. A couple of 20% grade climbs later, we were back at the car and drove down to Kirbymoorside (an unqualified lovely little town!) for a stop at the George and Dragon overnight.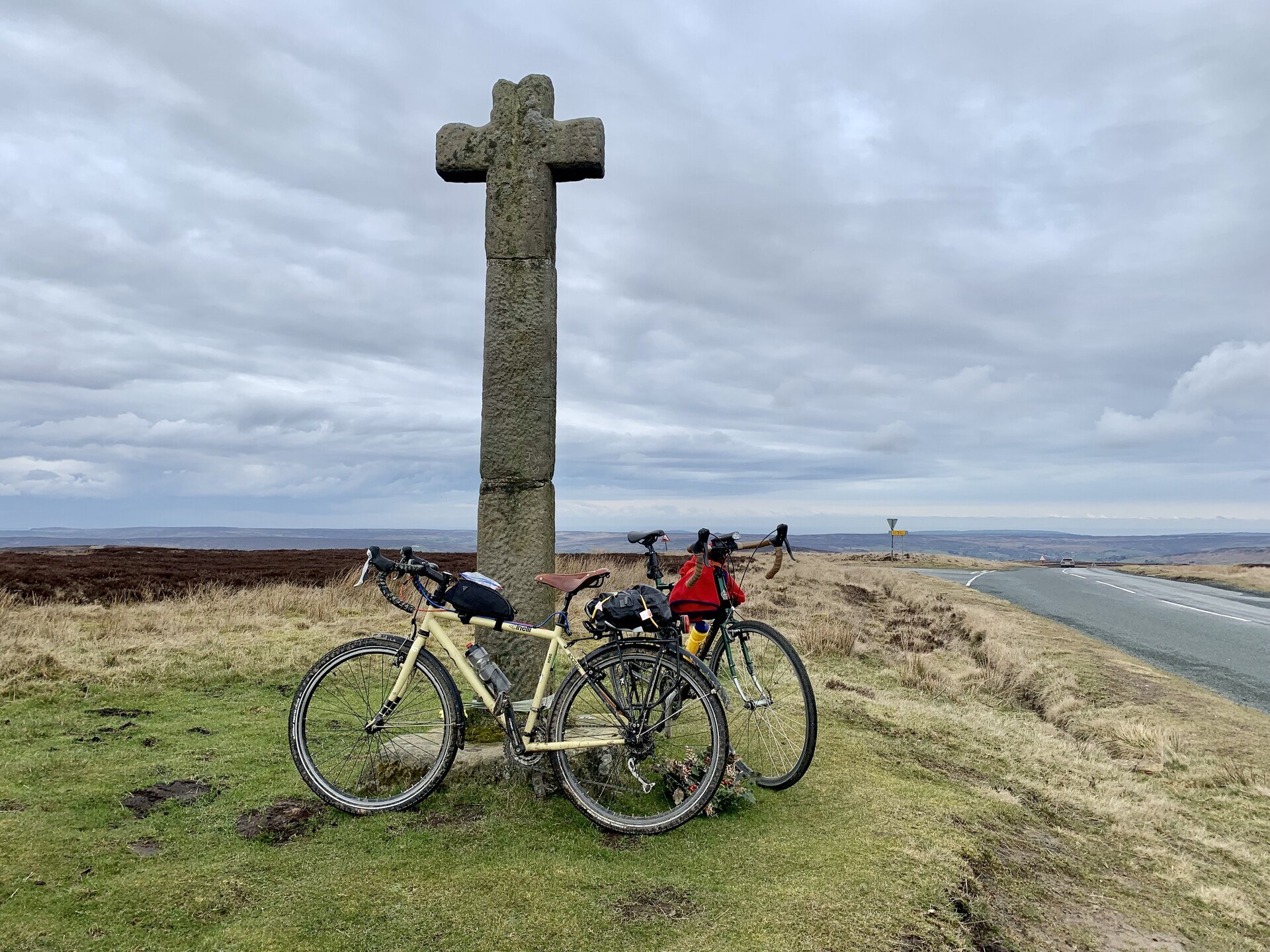 No more cycling after that in March for obvious reasons.
February 2023
Not having the full use of my hand at the beginning of March prevented me from writing a proper monthnotes for February 2023, so here's a quick rundown.
Nabbed a couple of Wainwrights (Longlands, Brae Fell) on the back of Skiddaw at the beginning of the month; the rain was relentless but Ghyll went for a serious run and slept for the better part of the following couple of days.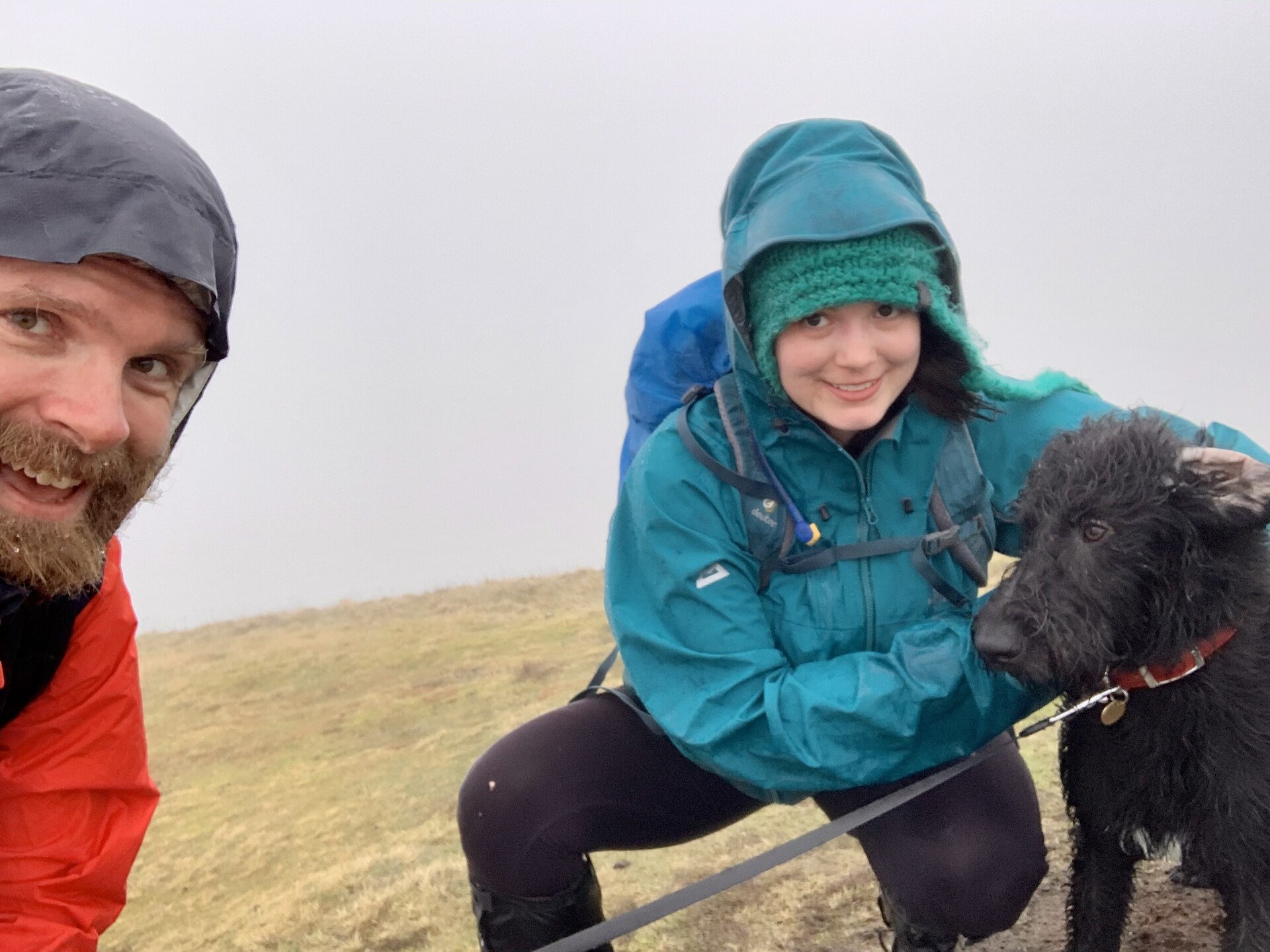 Long ride with a friend from Newcastle, including a trip under the Tyne through the pedestrian tunnel and a long stint on an industrialised dual carriageway north of the city. Punctuated by lots of cake and coffee, which makes it all worth it.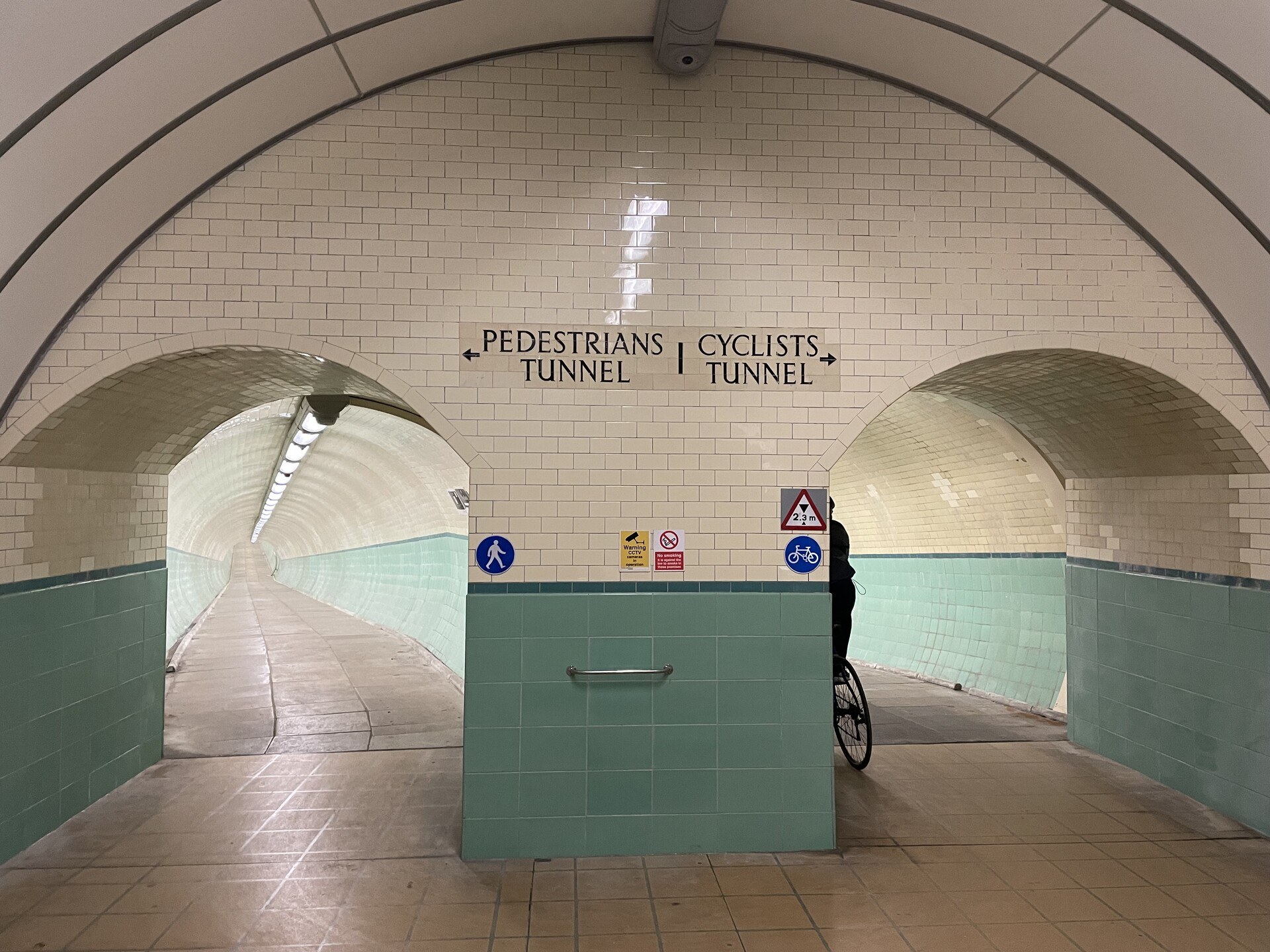 Participated in a practice duathlon hosted by the Cleveland Triathlon Club; finished in 1:04. Hopes to eke out a sub-hour effort were dashed at about the exact same time as my hand was.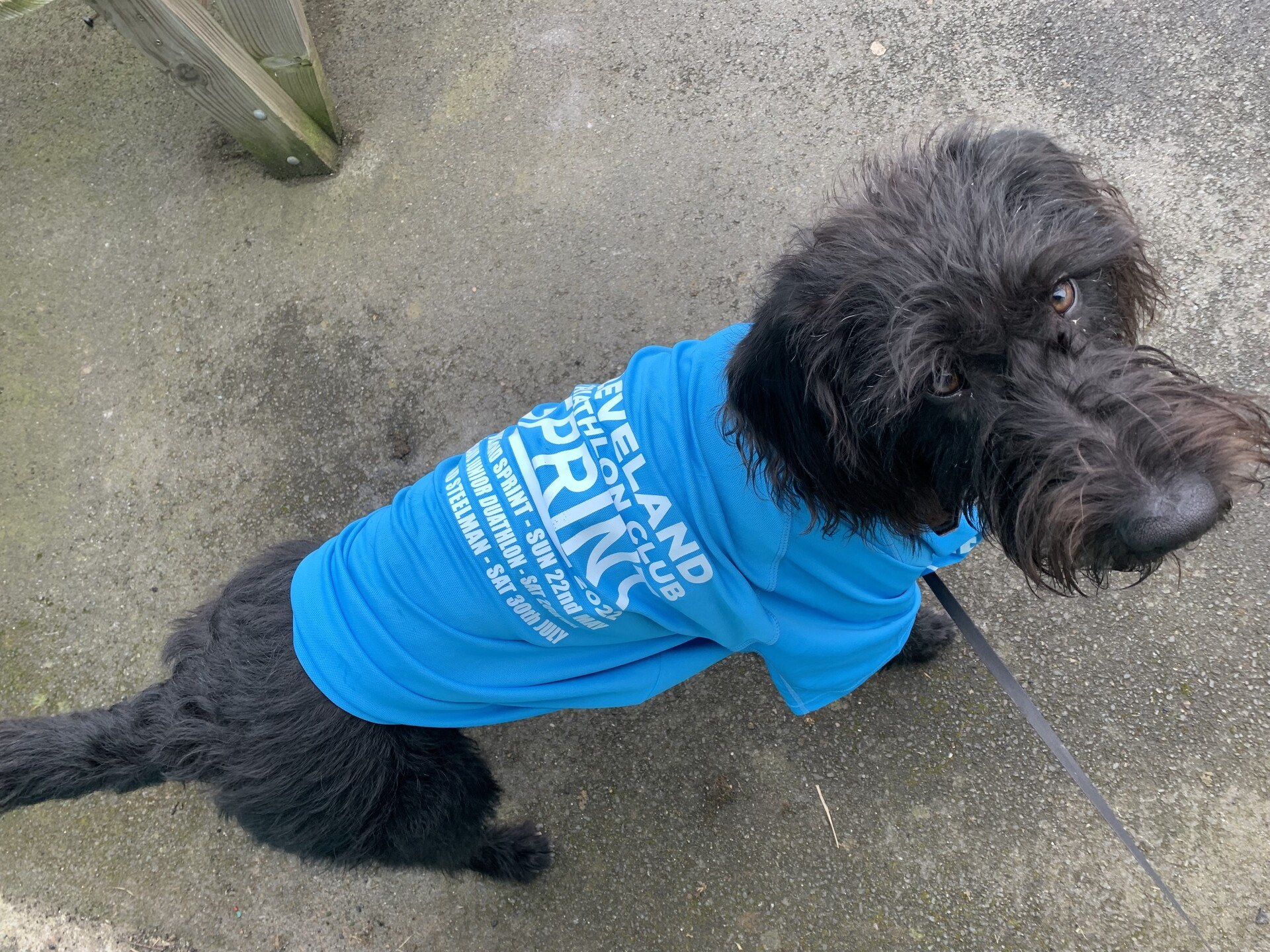 Sold the Volvo C30 that we had previously and bought a Skoda Fabia estate, which fits our lifestyle significantly better than the Volvo did. Breaking my hand at the beginning of March prevented me from writing a proper Monthnotes for February 2023, but We got a secondhand bike rack for the back and a dog fence so Ghyll can stretch out in the boot on drives. It's a terrific little car.
The future
Daylight Saving Time had started and what a difference it makes! Suddenly there's plenty of light after work; suddenly the sun is out three days a week; suddenly the world seems wide open and ready for exploring! I sit dourly on the deck out back with my cast on, stewing in the sunshine and the warmth with the budding bushes all around me.
Sam and I are working on plans for the summer. We have a busy April ahead of us and a May full of sunny weekends just waiting to be filled up with adventure.