The web continues to require almost no style at all.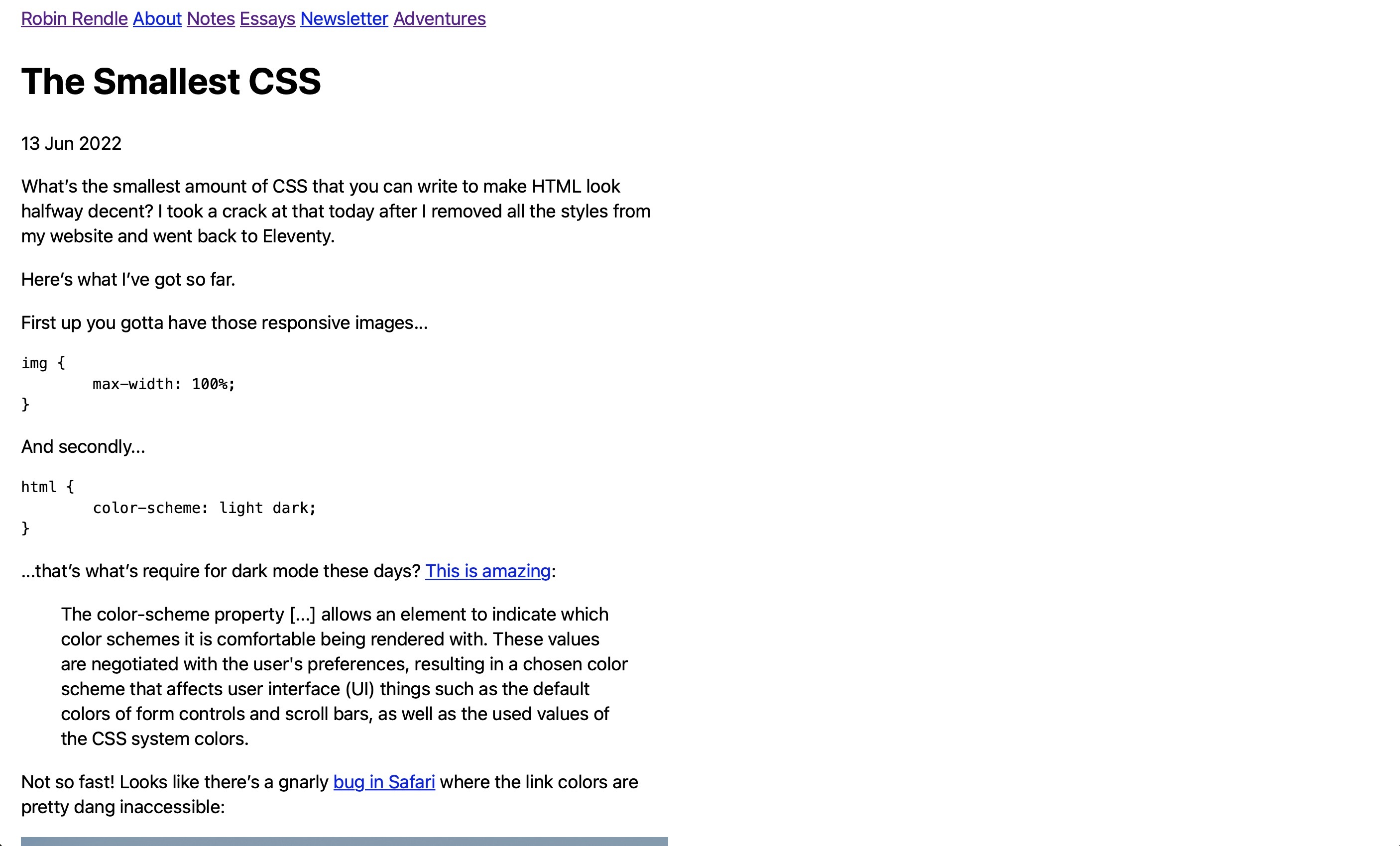 Robin Rendle changes the styles on his blog with relative regularity, and recently he changed them in a big way: throwing out all of his CSS and relying on semantic HTML and user-agent styles, his website has become a brutalist monument to extreme hypertext minimalism. This aesthetic isn't new, but it's always fun in a sort of Richard-Stallman-esque way: the web as it was born to be.
It reminds me of a series of similarly brutalist websites, adequately named motherfuckingwebsite.com, bettermotherfuckingwebsite.com, and perfectmotherfuckingwebsite.com, that tried to show just how far you could get with barely anything at all. If your online space is static, like a blog or a simple ecommerce shop, you could probably still get away with barely anything at all. God knows why I've got all the bells & whistles going on round here.
Next
Frontend web development is hectic, fast-paced, and a lot more driven by thought leaders than any of us want to admit.
Previous
Just when I thought that we were out of the GPT-3 game, the game pulls me right back in again.