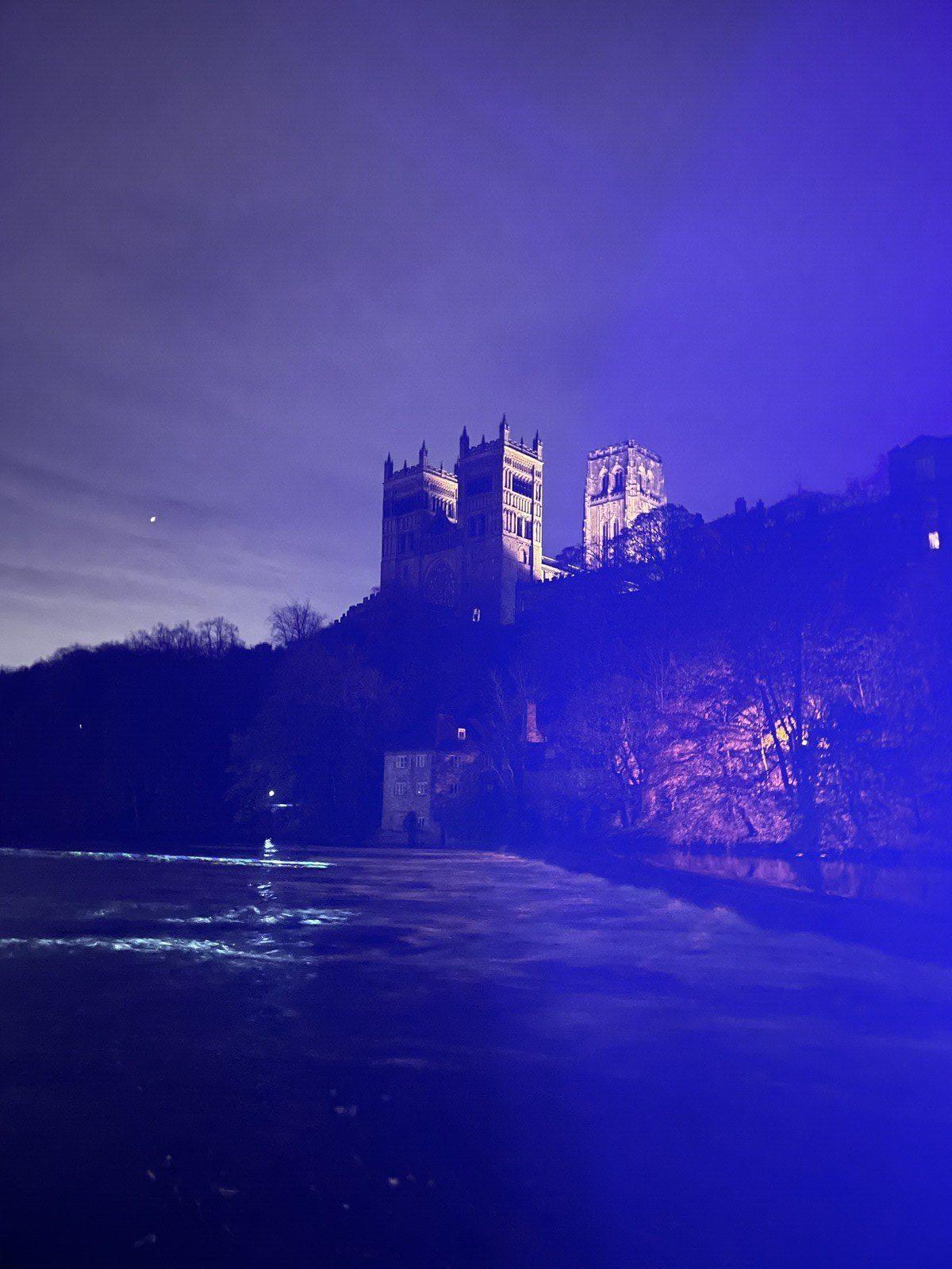 Out tonight with Striders for a run round Durham to see the attractions that the city's put up for Lumiere, a biennial light festival organised by Ai Weiwei and Rafael Lozano-Hemmer. I hadn't heard of it before the Striders run, but from what Durhamites have told me, it generates nighttime queues all round the city centre to view the fantastic shows.
Our run took place the night before the festival actually begins, so most of the installations were dark. A couple, however, like at St. Oswald's Church or on Prebends Bridge, were illuminated in neon or lit skyward by floodlights. A deep distant rumble of new-age spa music at intervals.
Most impressive, though, was a laser show projected onto the side of the cathedral itself. Banded patterns of light and dark moving across the massive Gothic tracery gave the illusion of like a hole in space, somehow. I took a picture but I don't suppose the effect translates well.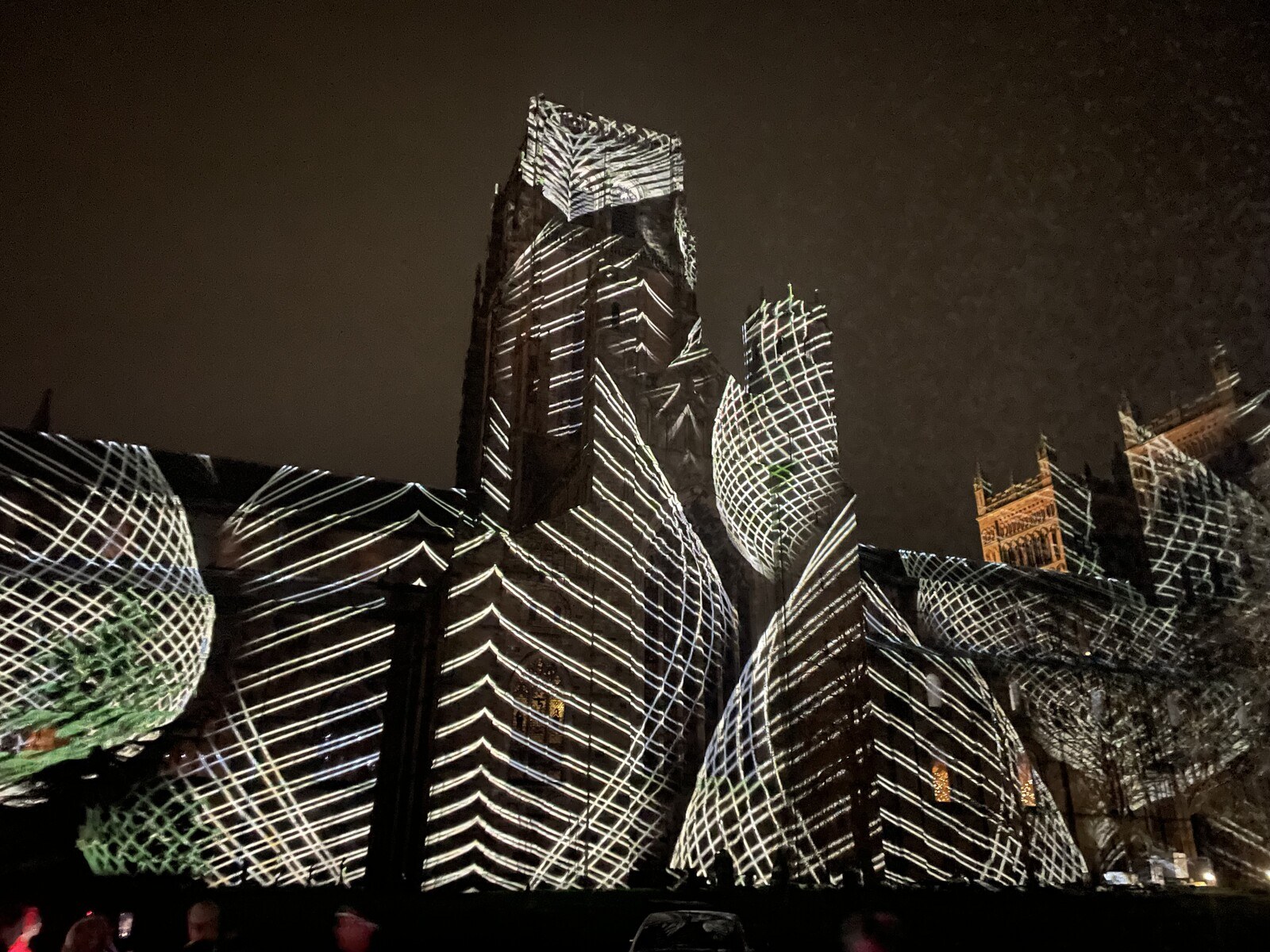 Previous
Attending a discussion of Mary Beard's newest book, about Roman leadership, at the Northern Stage in Durham.