2022 was the first year in a while that I've scrobbled all my music to Last.fm, and the picture it paints is a lot clearer than Spotify's vibe-heavy Wrapped.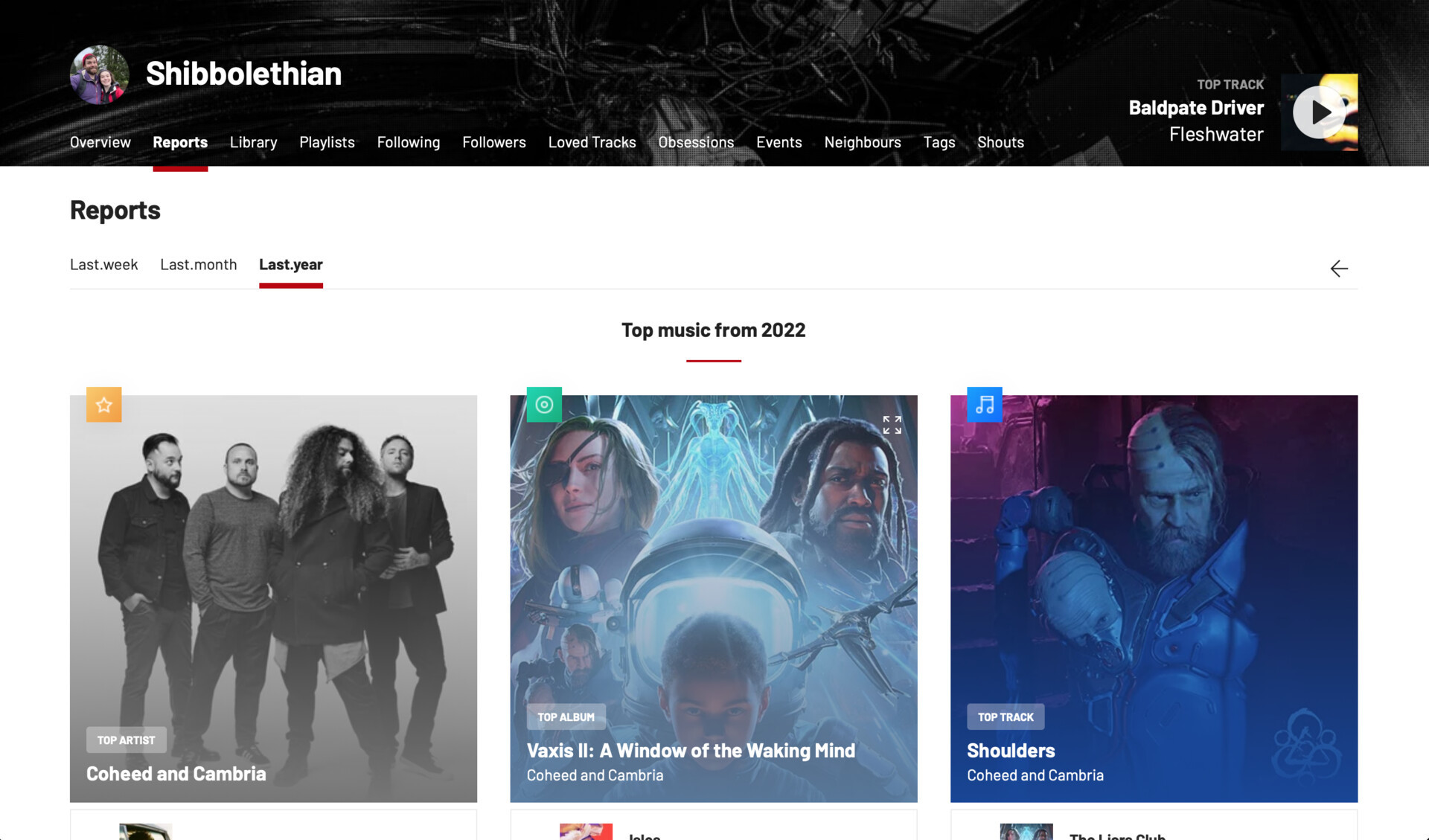 Coheed! Across the board. Cool cool cool. However: Last.fm has also pointed out to me a couple of artists that I didn't include in my year in review:
Sam Gendel: saxophone music for cool guys in cities. I wish he was my friend, I bet he has a lot to say about Music with a capital M.
Bicep: specifically their album Isles. Colly referred to it as "club music for home listening" in his 2021 music wrap-up.
MACROSS 82-99: specifically his album SAILORWAVE III. The album that make future funk click, and which got me interested in the whole world of city pop from the 80s and 90s that I never knew existed.
Kyary: I spent a lot of time in the gym during the first half of the year, and Kyary's always a banging shout for picking heavy things up and putting them down again.
Also: exactly 20,000 scrobbles (that is to say, listens)! I didn't try to end that way; it's just a cosmic coincidence, and a high-water mark to beat in 2023.
Next
Feeling very productive.
Previous
Started reading the Diary of Samuel Pepys, one day at at time.