Feeling

The first half of the year went pretty well! Coming into the summer I was feeling pretty positive about myself and had a bit of a self-improvement plan. I was regularly exercising, had gotten back together with a couple of friends that I'd lost touch with over the pandemic, and had picked up my old guitar after years of neglect. I was writing regularly on my blog, like I'd wanted to, and I was getting back into cycling.
The second half of the year, however, has been an exercise in trying to manage my anxiety in ways that, while extremely disruptive personally, sound very boring when written down.
A lot of the new pain came down to getting a dog—a purchase and an adoption of new responsibilities that I just wasn't ready for. But the dog—who is called Ghyll, and about whom you've doubtless heard before—was mostly just a locus for a lot of damaging habits and ways of thinking that I needed to deal with, and still do. But enough's been written about depression and anxiety without needing me to add to it.
Anyway, speaking of Ghyll...
Ghyll
Ghyll has been a trial. We'd been originally advised to get a more laid-back dog, but we bucked the advice and got a pup that's equal parts energy (a pointer) and intellect (a poodle). Combine that with his puppy restlessness and it's been a recipe for Total Exhaustion. He needs attention almost 100% of the time, which leaves very little time for anything else.
He's certainly Sam's dog more than he is mine: he whines when she leaves the room and panics when she wanders off while we're out on a walk. He crawls into her lap while she's sitting on the sofa and follows her around the house while we do chores. I'm okay with that, and I think that we divide his training reasonably evenly at any rate.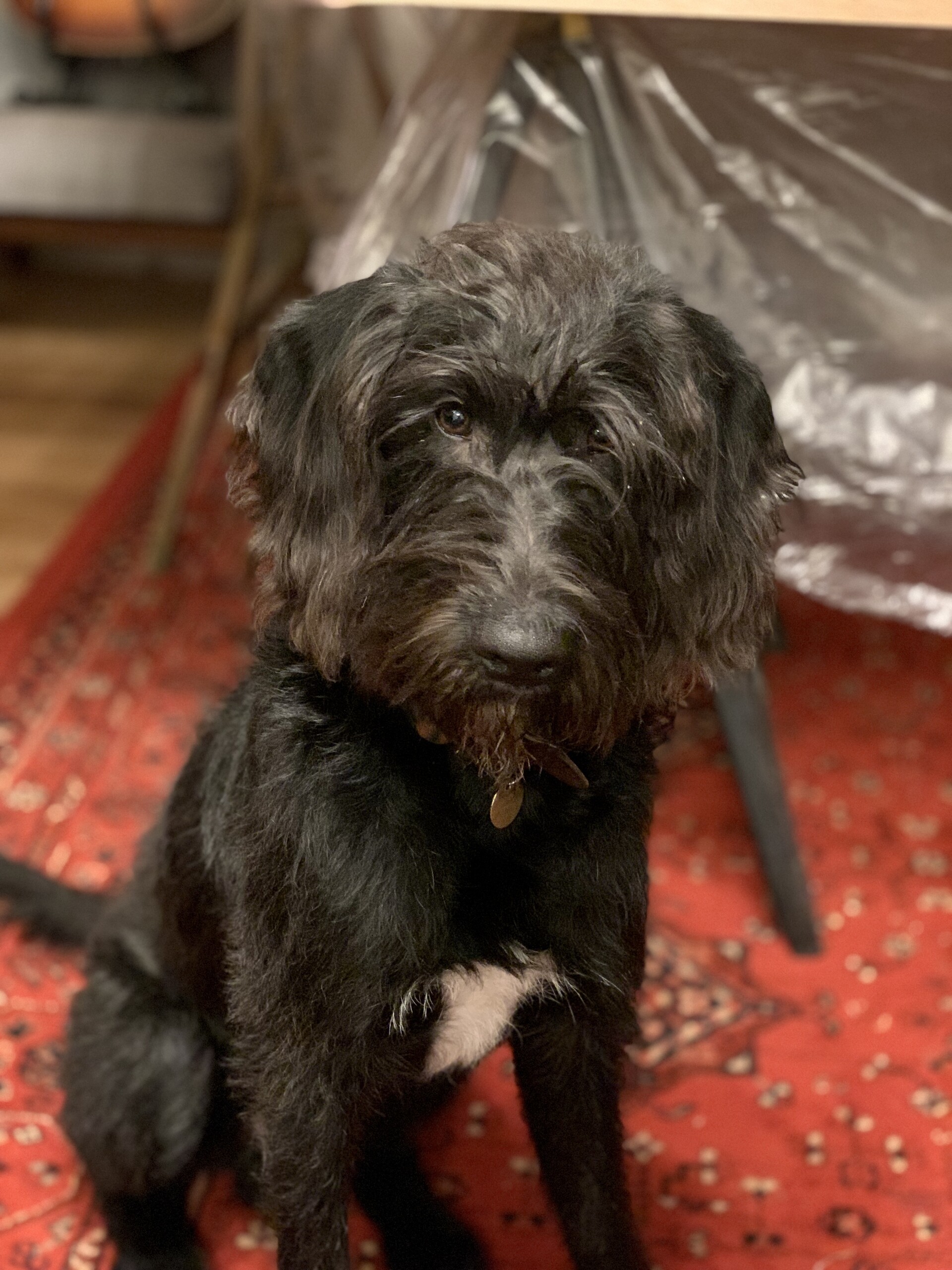 He's a fantastic little pup a lot of the time—and I have to remind myself, when he's at his most mischievous, that he is still just a pup. I know he'll come into his own as he ages, and the adventures we'll have together will be enough to fill up the server that this blog runs on many times over. Watch this space.
Family
Spent more time with family in 2022 than I had for a few years, come to think of it. Dad came round to the UK for a short visit around my birthday in May; we took him to Oxford, the Midlands, York, and Whitby on the long drive up to Wingate; and then for a couple of walks in the North York Moors. I loved being able to share the things we do on a regular basis with friends and family from outside of the UK: it's hard to keep front of mind while you're here but we do live in an interesting corner of the world. Sam and I also spent Christmas with family in Florida this year—more on that below.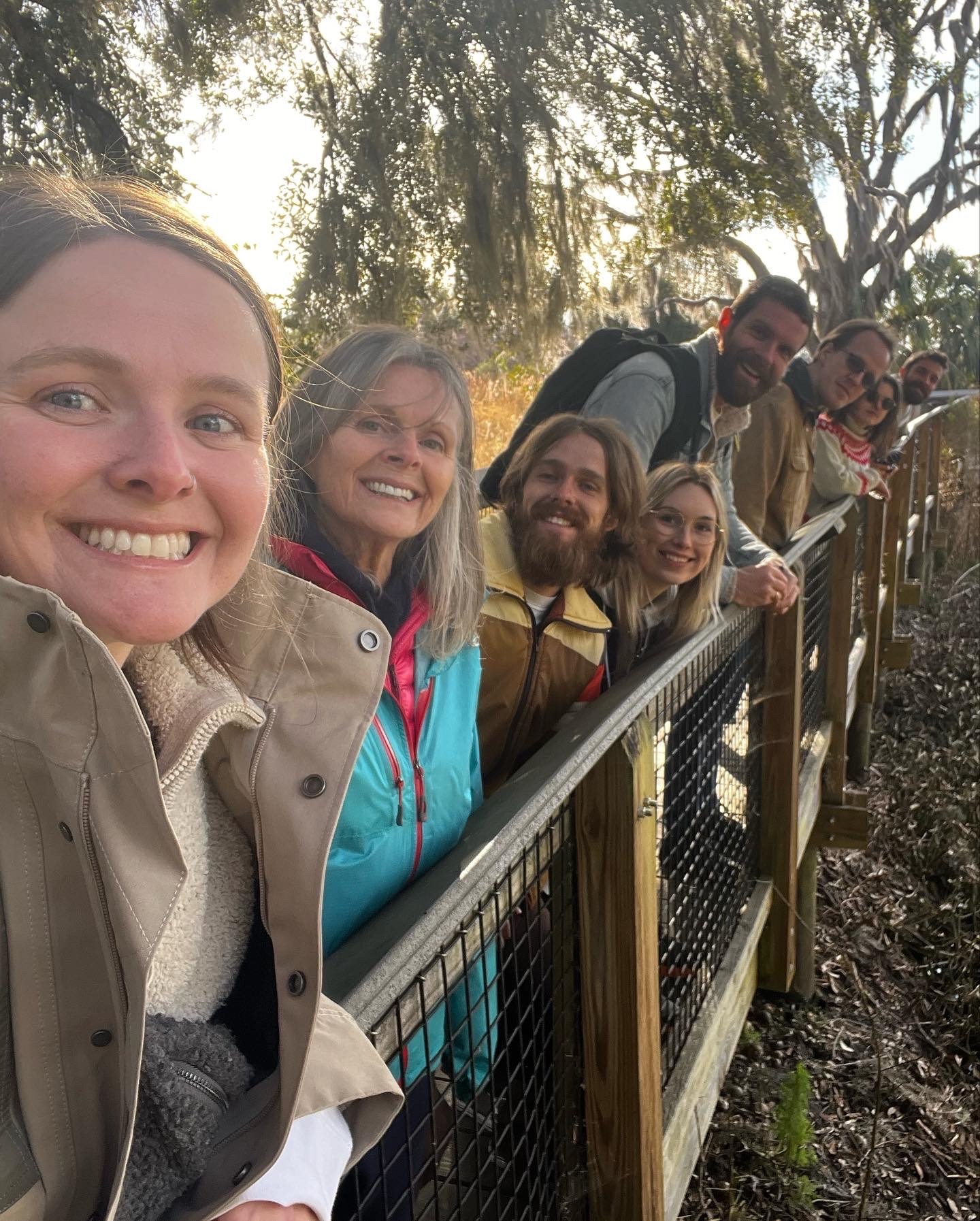 2022 wasn't all family reunions, though—in February my Grandma Sweet died, at 91; I went to Canada to be with my mom and my sister for a few days. Travelling with COVID restrictions was tough but I was so glad to be able to be with them, to see my mom for the first time since Sam & my wedding in 2019. And then in December, my Uncle Jean died at 63—way before his time. He'd been fighting cancer for about a year and died surrounded by family. It's been said before and it'll be said again: fuck cancer.
Downtime
I spent a lot of time futzing around this year. Which by futzing I mean that whole days and weeks went by totally meaninglessly.
I don't mean to say unproductively: I do spend a lot of unproductive time meaningfully. Watching YouTube, or walking in nature, or even reading, if you look at it a certain way, could be construed as unproductive time spent. But all of these things have served a meaningful purpose, and I don't intend on cutting them out of my life in 2023.
Infinite scrolling on algorithmically-generated feeds, however: neither meaningful nor productive. Sitting around, waiting for something to happen: ditto. Staying up late, enviously surfing Reddit pricing up goods I have no need for: double-ditto. I need to make a conscious effort to cut this sort of crap out of my life, and it's going to be harder than I think I know, right now, for two reasons:
it's not a quantitative goal: as in, I can't effectively measure how much wasteful time I spent—not without signing up for more responsibilities—and
it's going to take discipline—which isn't to say endurance. I'm going to have to recognise when I've run out of willpower or energy or cheer and reliably fall back to those activities that help lift me back up (and I'm going to have to figure out what those activities are in the first place!).
Trips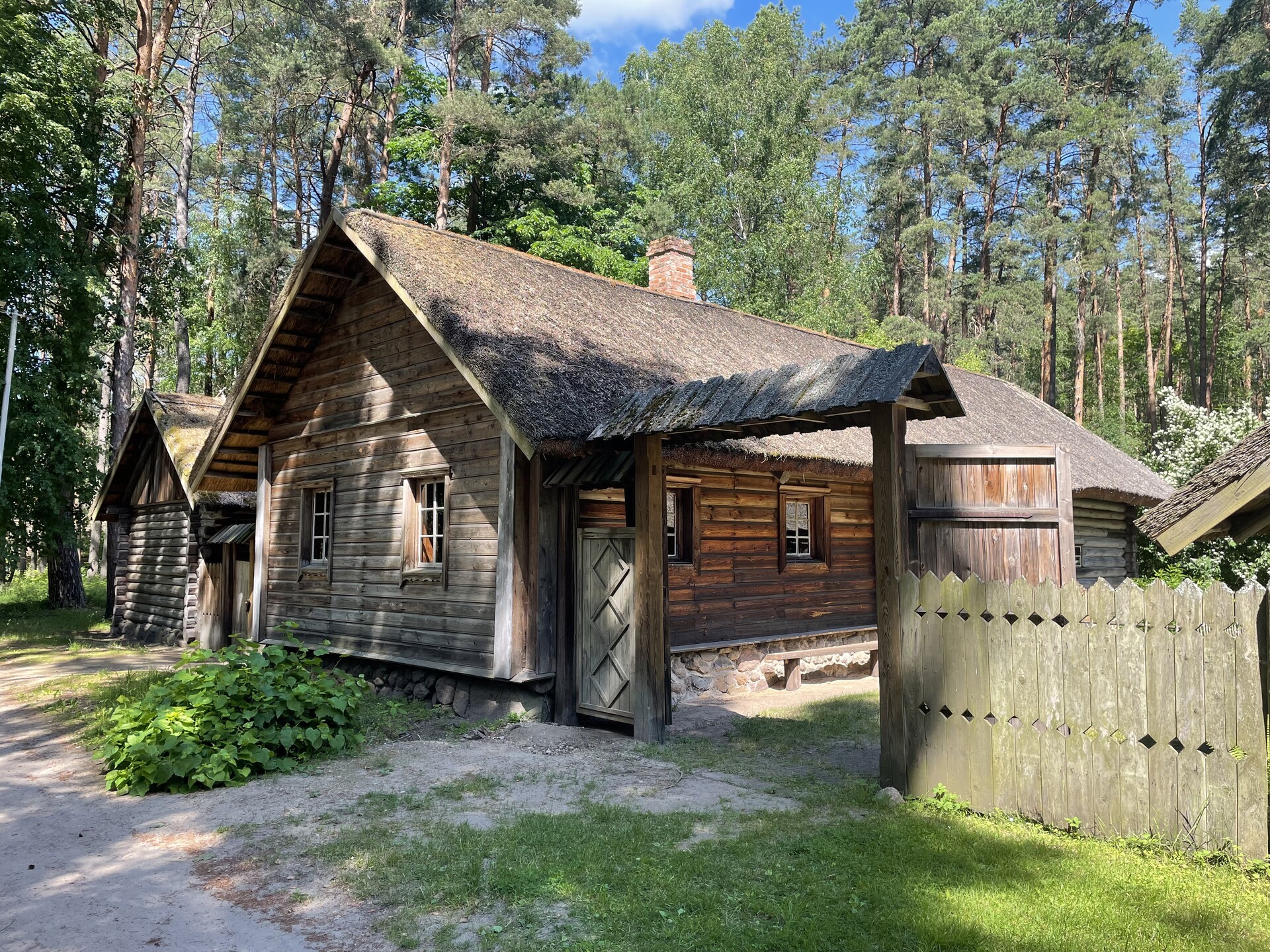 During my professional downtime, we were able to take a couple of trips out of the country this year:
When my grandma died in February I went over to Cambridge, Ontario, to be with my mom and sister for a few days. Not a pleasant start to the year but I was glad to be able to be with family, rather than halfway around the world.
We went to Riga, Latvia in June for a long weekend. It was a terrific break from the responsibilities of daily life and a perfect opportunity to get a bit of sun during the first European heatwave. We travelled out of the city a couple of times, learned about the social and political history of Latvia, and drank of a ton of Mežpils.
We travelled back to Florida for Christmas to visit family. Historically whenever I've gone back to Florida, I wind up just sitting around, not doing much, watching commercials on TV (and the few minutes of interstitial news), and head home somehow more tired than I left. This time, we made a point of getting out out of the house, going on a boat ride, running with my sister, visiting Paynes Prairie, eating out in Little Havana, and ogling the taxidermy at Bass Pro Shops. I came back feeling energised and ready to take on the challenge of 2023: not a bad return!
I went down to London with the folks from Creator for State of the Browser in October: my first tech conference ever! It lived up to expectations: I got to meet a couple of heroes, saw a bunch of fantastic talks, and caught up with friends I hadn't spoken to in a while. Looking forward to another conference next year (if I can afford it).
Motorbike
After watching a bunch of YouTube videos about wrenching on motorbikes at the end of last year, we decided to get into riding this year. Did our Compulsory Basic Training, which allows us to ride bikes up to 125cc; drove up to Scotland for a really competitively-priced Yamaha YBR and rode the gauntlet through the Scottish Borders on an absolutely massive trip back home to County Durham.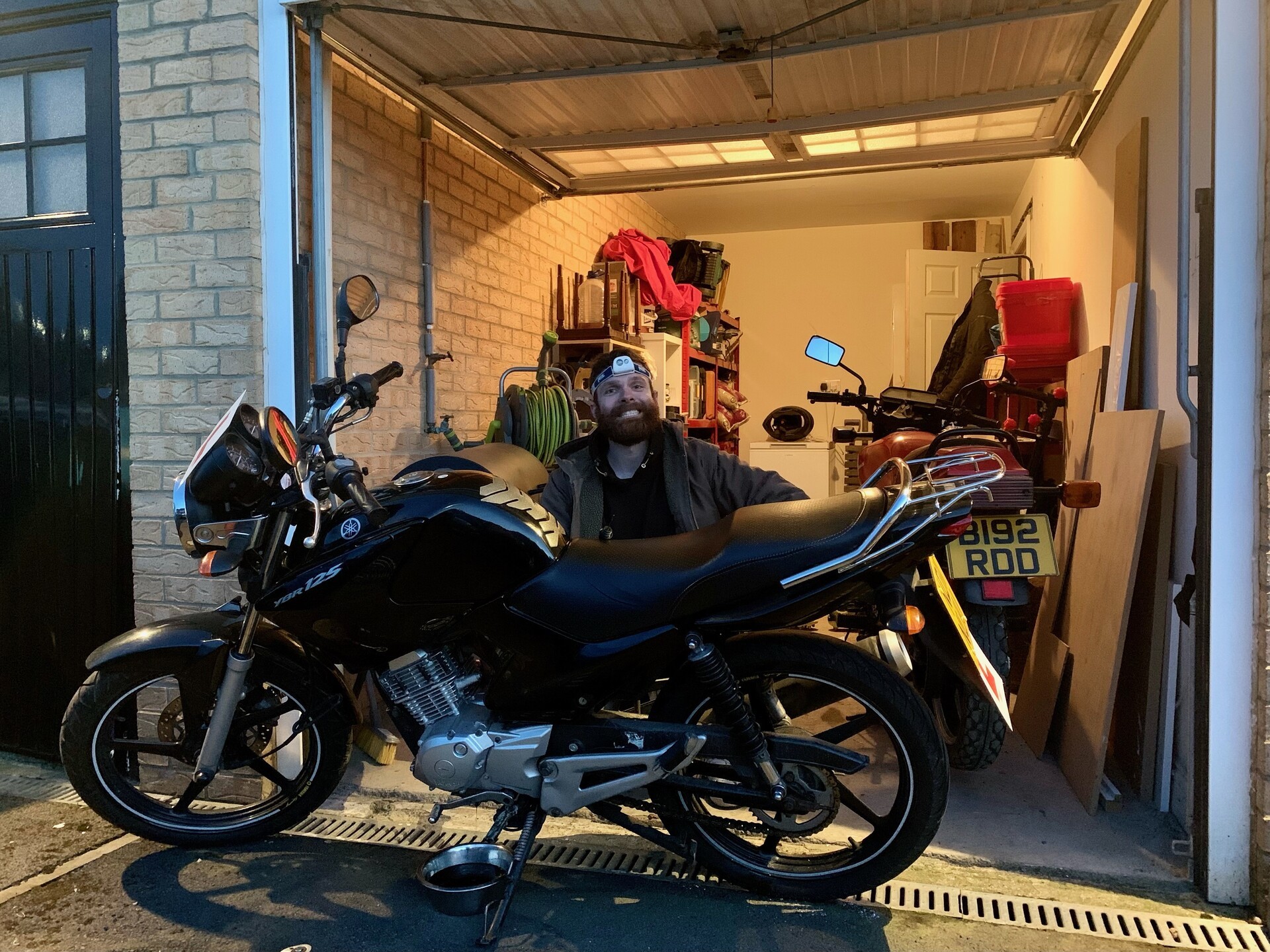 As the days began to darken in the last quarter of the year, the motorbike was almost stolen from an Asda car park; and the following month, I came off the bike a couple miles from home. The bike seems to have shrugged off the accident well, but I was pretty sore afterwards, and I haven't ridden it since then.
I'm looking forward to getting back onto the bike as the days lengthen and dry up though; I'd like to take the bike out to the hills and get really comfortable with the limits in corners. Next step beyond that is to get back out for some lessons and get my Big Boy Motorcycle Licence (and a Big Boy Motorcycle to match).
Books
At the end of 2021, I set myself a goal of reading 25 books this year—which I've accomplished as of 5 December. I'm pretty pleased with that! The list has been heavily skewed towards fiction, which I think I'm okay with—while there's plenty of worthy nonfiction, I read enough thought-pieces online without also having to wade through a world of commercially-published thought-pieces.
(As an added bonus, a lot of older fiction can be had for pretty reasonable prices secondhand!)
I'm awful at reading books as they come out, so my highlights of the year are all older books that I only just caught up on:
The World According to Garp was charming and whimsical without skimping on the moral backbone, like a movie Wes Anderson wishes he could make.
Lincoln in the Bardo came in the same vein: comedic without sacrificing the emotional core; a little experimental but without getting in the way, formally.
Austerlitz is one of those monoliths that earns its weight, encompassing so much of the world, so much human experience, that it's almost a world unto itself.
I did struggle with the social element around reading—specifically, my lack of it. Don't get me wrong: books are worthy on their own merits! The brightest minds in the canon of literature really oughta be company enough. But I'd have liked, at least, to talk to someone about what I read, or to receive recommendations from someone, rather than digging through lists online for what to read next. In the closing days of the year I've gone back to Goodreads; it hasn't changed much in the few years since I last visited but appears to be as active as ever. I'm going to try to syndicate reviews over there in 2023.
In the spirit of reading five more books each ensuing year, I'm going to aim for 30 books in 2023. Maybe that's a bit lofty but I like a challenge. I might try to balance out the fiction with the nonfiction, but I'm not going to make any promises.
Writing
At the end of 2021, I decided to try writing less, but more often, using the quality through quantity approach. It's been going well! In 2022, I wrote 95 Stream entries: most of them related to the web but a handful addressing idle thoughts on tech or design or social media.
While I'm satisfied with the quantity approach, I'm not sure if I've quite reached quality yet. I think this is probably a product of not quite knowing what quality looks like; while I read a bunch of fiction, I don't think I was particularly taken by any of the authors' voices. Robert Heaton is my standard for Good Writing at the minute—specifically his series on being a parent—but whenever I try to mimic his calm, calculated style I wind up sounding depressed and haunted.
I'm also not quite sold on what I've been writing about. Šime Vidas added me to his big ol .opml of web dev feeds sometime this year so I've felt the need to keep the site at least nominally web dev-related—but the primary purpose of this site is to keep track of what I've been doing and thinking. I don't have much of a readership. So I think in 2023 I'm going to try and focus more on writing down things that have happened to me, rather than stupid stuff that I don't care about, like the next iPhone.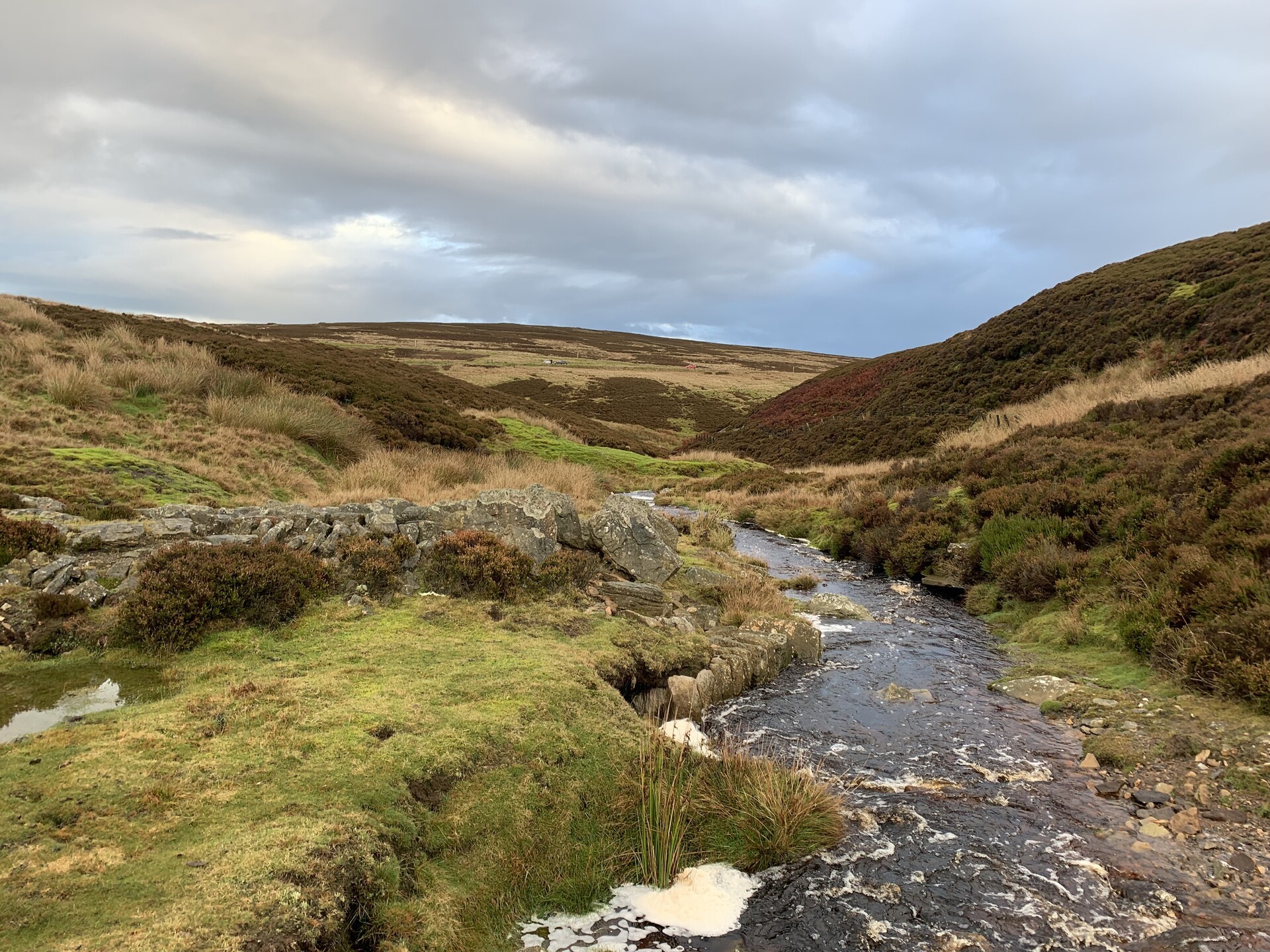 Music
I'm not a big fan of automatically-compiled end-of-year music lists like Spotify Wrapped since number of plays doesn't tell the whole picture. My most played song, album, and artist were all Coheed and Cambria this year—not because Vaxis II was my favourite album, but because I spent a lot of the year in a state of despondent emotional fragility and I needed something predictable and thoughtless that I could play on repeat.
So here are my real top albums of the year, in no particular order:
Making music
I didn't do that at all this year! But I thought about it enough that I'd like to try it next year. I'm not going to make any goals around this—if it doesn't happen, it doesn't happen.
I spent a lot of this year noodling around on my electric guitar, learning songs I like and half-heartedly following along with tutorials I've found online, re-growing the calluses on the fingertips of my left hand and duly picking them off. But I don't feel like a guitarist, and I certainly don't tell people that I can play guitar (this blog notwithstanding). But I'd like to get a bit more serious about playing and creating stuff. A bit.
Exercise
We kicked off the year really well, with a few weekend trips out to the Lake District to bag Trail 100s and Wainwrights in the cold and the rain and the occasional weak sunlight. In February, however, Storm Eunice nearly blew us off the shoulder of Mynydd Drws-y-Coed in northwestern Wales and we decided to shelf the peak-bagging until finer weather returned.
In the meantime, I did the Yorkshire Three Peaks challenge in ten and a half hours—not bad, but not great either. As the summer rose we got back into walking the Weardale Way, traversing most of the route through central County Durham, and stopping within 20 kilometers or so of the coast, where the Way ends at the outlet of the River Wear in Sunderland. Maybe not the most urgent pace, considering that we started the Way just before the pandemic got under way, but we'll get there eventually.
Trail 100s
Last year I set a goal of climbing at least five Trail 100s—and I climbed six, all within the first few months of the year. Ghyll's put a bit of the ol kibosh on climbing the 100 most dramatic crags in the United Kingdom, but we're hopeful to get back on the list in 2023.
Here are the ones that we climbed: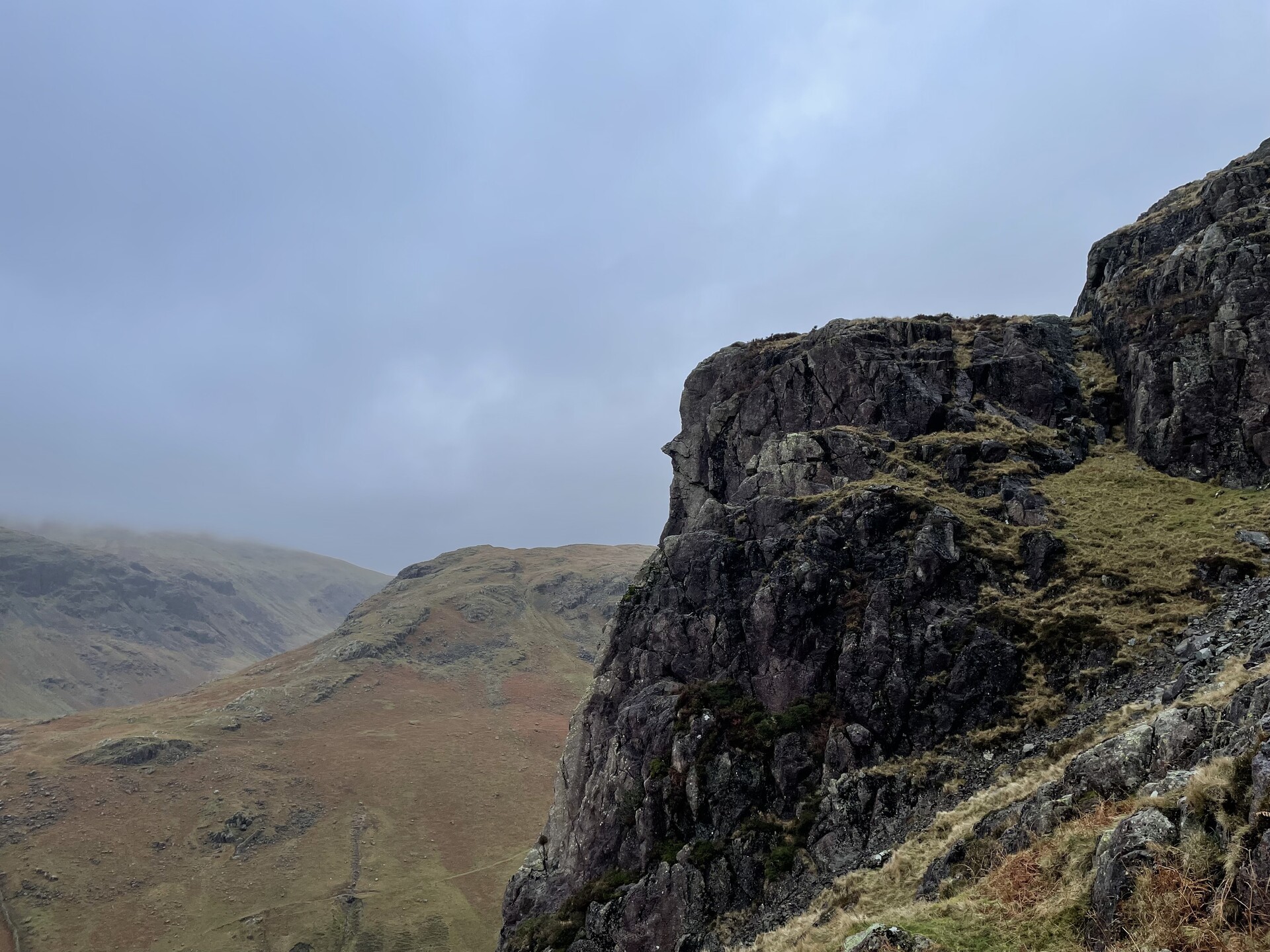 Cycling
As a result of my dad bringing my trusty Schwinn over from the States in May, 2022 was the year I got back into cycling.
I did a bit of cycling back in Japan—long-distance stuff that I hadn't really trained for but which I could brute-force with youth and verve—but didn't do much riding while living in Florida (outside of commuting) and almost none at all since falling off my bike in 2017.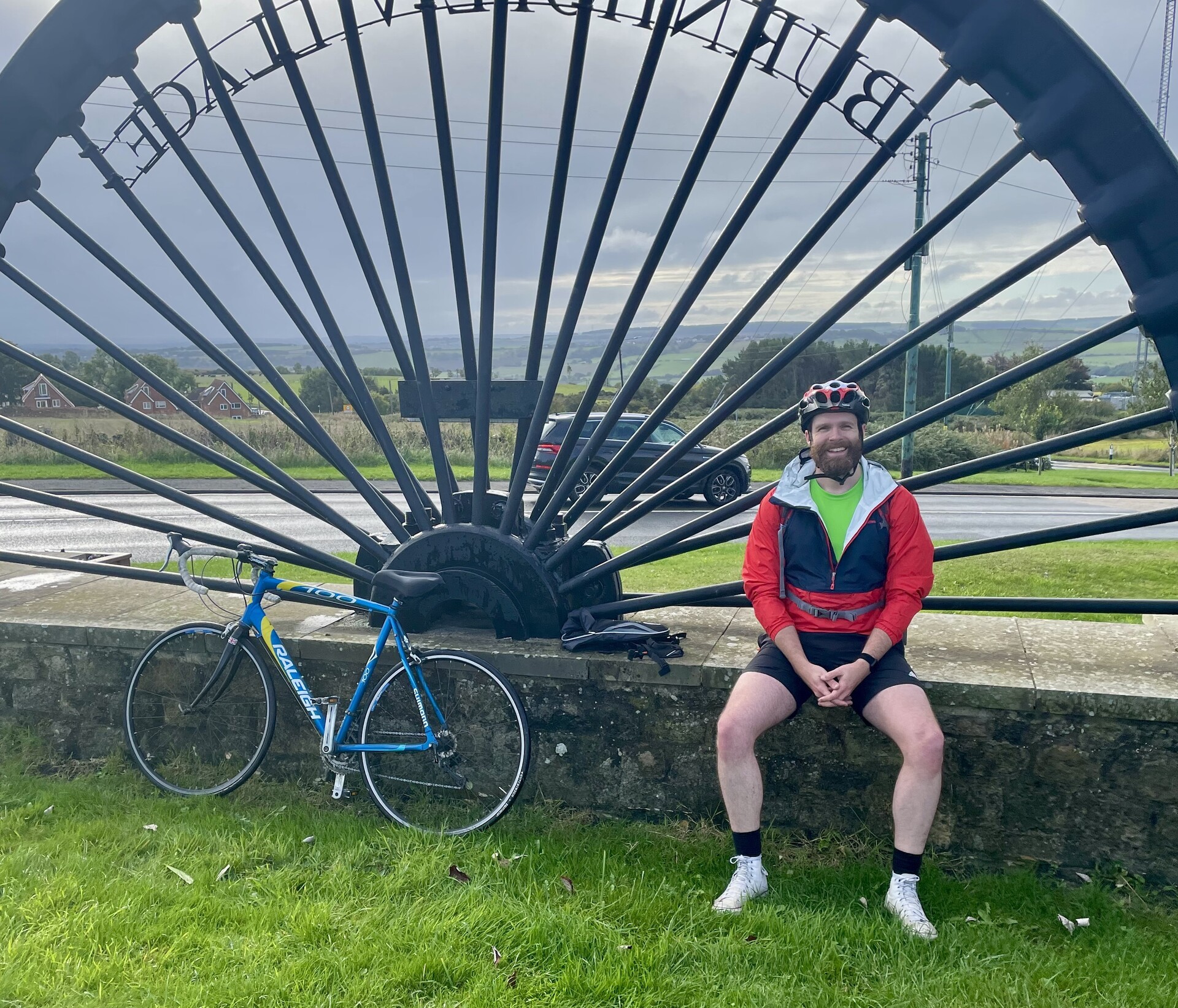 For that reason, this year was really about building my confidence back up across a few rides around East Durham and Northumberland. I'm getting back to terms with riding amid traffic, with riding long distances, with riding under load (and with riding into the brutal British wind). But I've caught the cycling bug and I'm ready to undertake a bigger challenge next year.
Goal-setting
I did a decent job of accomplishing the informal goals I set for myself at the beginning of 2022:
Climb 5 Trail 100 mountains. We climbed 5 in the first few weeks of 2022, and then none thereafter.
Read 25 books. I read 26, at last count, leaning generally towards fiction.
Write more on the blog. I wrote 95 short entries on the Stream, a monthly review each month (except December—I'll have to come back for that one), a short review of every book I read, and a quick overview of the walks as well. How's that for CoNtEnT?
I also wrote that I wanted to take a "critical look at the way that I self-identify." I didn't do that at all. Maybe it's just that I had other things on my mind; maybe the issue of self-identification wasn't as pressing to me throughout the year as it was in December 2021. But I don't think that I particularly need to put myself in a box right now.
Anyway, in the interest of holding myself accountable a year from now, here's a quick list of goals for 2023:
Read 30 books (5 more than last year)
Participate in an Olympic triathlon, and finish in a competitive time (what a "competitive time" means is discretionary)
Ride the Coast 2 Coast cycleway
Go on 3 trips outside of the country
Get my full motorbike licence
And that's about it
I don't think that I wrung 2022 dry, so to speak, but I think I've left it pretty parched. I'm certainly on firmer ground emotionally, and Ghyll's growing up very fast. I think I'm ready to take on some more serious challenges in 2023—although I have to remind myself not to take things too seriously. Looking forward to what's in store.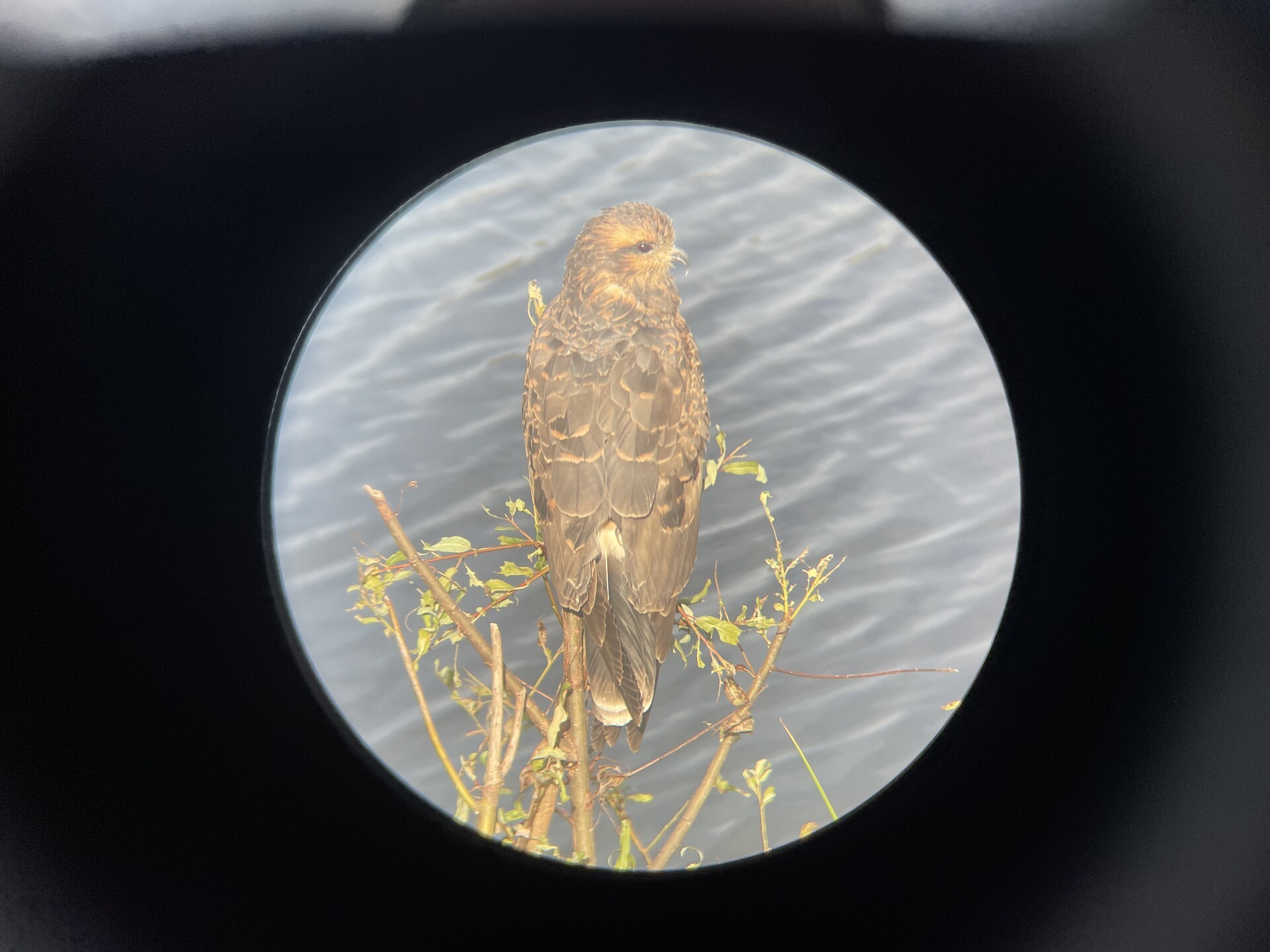 Previous
Arc browser is a thoughtfully-designed departure from traditional browsing, and I don't use it at all.